LinkedIn is the most career-oriented social media application available today. While the site itself is free to use, there are a number of features that are only available if you subscribe to LinkedIn Premium. After subscribing, many people ask themselves how to cancel LinkedIn Premium. We explain it step by step in this post.
LinkedIn Premium is a paid upgrade you can get for your account. With features like InMail credits, Profile Viewers, and LinkedIn learning, the premium plan is primarily intended for current job-hunters, recruiters, and companies looking to get new clients for their business.
Unlike other platforms, LinkedIn offers four different types of subscriptions, allowing you to fully utilize the paid version to your benefit. Depending on your profile, you choose between the following options:
Career subscription: This subscription is ideal for job seekers who want to find a job with LinkedIn.
Business subscription: This subscription is perfect for B2B companies who want to increase visibility and contact prospects.
Sales subscription: This subscription is suitable for businesses that are looking to prospect clients.
Recruitment: This subscription is ideal for recruiters who want to recruit with LinkedIn.
All four subscriptions offer you new features that your current LinkedIn account does not have access to. However, LinkedIn is relatively expensive starting at 29.99$ per month. So you may find it reasonable to subscribe to LinkedIn Premium for a limited time.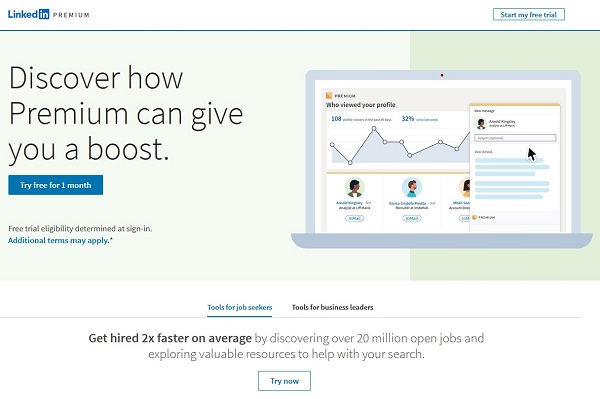 If you feel like the time has come to cancel your Premium subscription, fear not. There are plenty of ways to cancel.
Give LinkedIn Another Chance Before Canceling
You already have a subscription. Before canceling it, make another attempt to get the most out of your Premium membership. If you are looking for a high-paid job but LinkedIn wasn't very helpful, you are probably not using it efficiently.
If you create a profile that stands out from the competition, you will receive a steady stream of incoming messages from recruiters and hiring managers daily bases. They will be more than happy to invite you to interviews, just after checking out your profile.
Dream Catcher Course helped over 120 people land their dream jobs by using LinkedIn in an effective and powerful way. By using the proven techniques in this course, you won't need references or technical knowledge to make your way into a top tech company.

How to Cancel LinkedIn Premium Using a Web Browser
Open the LinkedIn website or app on your device.
Click on the "You" Icon at the top of the home page and select the "Access My Premium" option in the dropdown menu.
In the Manage Premium account section, click "Cancel subscription."
Select "Continue to cancel."
How to Cancel LinkedIn Premium on an iPhone
Unfortunately, there are no such features on the LinkedIn mobile app on Android or iPhone that allow you to cancel the Premium subscription. You need to use a browser on a desktop or laptop computer.
Additionally, if you purchased your subscription from iTunes, you'll need to cancel it via iTunes as well. To terminate LinkedIn Premium using your iTunes, follow these steps.
Go to the Settings app on your iPhone.
Click on your name at the top of the screen.
Select "iTunes & App Store."
Click on your Apple ID located at the top of the screen. Then select "View Apple ID" from the pop-up window. Here, you might need to enter a passcode, FaceID, or TouchID to ensure security.
From the Account Settings screen, tap "Subscriptions."
Select "LinkedIn."
Select "Cancel Subscription" and then confirm your choice.
Should You Subscribe to LinkedIn Premium?
If you already have a LinkedIn account, there's a fair chance you've been asked to subscribe to its Premium version. But is it worth it? It depends on what you plan to use it for.
LinkedIn Premium is beneficial for recruiters, business owners, and salespersons. It is an excellent way to target and connect with potential clients and candidates. LinkedIn is especially handy if most of the people in your industry use LinkedIn to connect with other industry professionals.
When it comes to regular users, the only real benefit is additional job-hunting features, such as the featured application status, InMail, How You Rank, and Advanced Search features.
However, these features may not be worth the asking price if you're currently employed or are not actively seeking work. Therefore, before you subscribe, you should carefully consider if LinkedIn is the way you want to build a network. If you answer yes, it might be a good time to try out the trial.
How to Subscribe to the Premium LinkedIn Free Trial Offer for One Month?
Before subscribing to any paid platform, you must ensure its usefulness. LinkedIn allows you to test the premium offer and its features free for a month.
Here's how you can subscribe to premium LinkedIn for free using your web browser:
Log into your LinkedIn account.
From the tabs above, click on 'Try Premium for free' at the top right next to the 'Work' tab.
Answer the question 'how would you like Premium to help?' This question will direct you to the right subscription.
Click on the 'Start my free month. Cancel anytime' button.
Enter your payment details and enjoy your free LinkedIn Premium trial.
Note: If the premium offer did not suit you, be sure to cancel it before the next billing cycle to ensure you are not charged for the following month.
How to Request a Refund for your LinkedIn Premium Subscription
Did you sign up for a LinkedIn Premium trial and forget to unsubscribe before you got charged? Or maybe you subscribed to LinkedIn Premium but don't require it anymore. In either case, you can get your money back – it simply requires finding the right page to do it.
To refund your LinkedIn Premium Subscription:
Log into your LinkedIn account and go to the LinkedIn Consumer Refund Policy page.
Click on "submit your account for review." It is hyperlinked in the bullet point list explaining their refund policy.
LinkedIn will redirect you to the Refund Policy page, which will suggest that LinkedIn Premium subscriptions are non-refundable. Ignore this, and click Request account review.
Click on the "Confirm and Submit" button.
Even though their policy details that Premium is non-refundable, you'll find that you are refunded instantly. You can follow this process on your PC or mobile browser. Unfortunately, this option is not available on LinkedIn's mobile application version, so you will need to log in to the mobile or desktop browser version.
By using this method, you no longer need to pay a large sum of money for a service you don't require. As long as you haven't used any content since LinkedIn charged you, you shouldn't have any trouble while requesting a refund.
Want to Re-Subscribe to LinkedIn Premium? Here's How to Do It.
You may want to resubscribe to LinkedIn Premium for several reasons. Reactivating Premium is an easy way to restart your subscription without entering your billing and account information again.
To re-subscribe to Premium, navigate to the "Learning" homepage, and select "Reactivate" from the upper right corner of the page. The reactivate button is only visible if you are logged in to the same LinkedIn account you previously used to subscribe to Premium.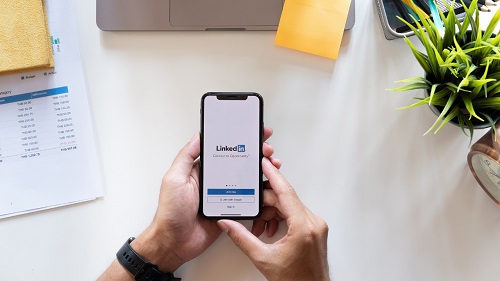 However, if you previously had a Sales Navigator or Recruiter Lite subscription, you will no longer have access to past leads or candidates. Similarly, any unused InMails won't be returned. Upon resubscribing, you'll receive a new allotment of InMails.
While resubscribing to LinkedIn is relatively easy, you will lose all previous features as mentioned above. Therefore, before you cancel your subscription, we recommend taking a look at other premium subscription services. Find out if you were using the right one which suited your needs.
How to Find and Use Promotional Offers and Discounts on LinkedIn Premium?
Every now and then, LinkedIn offers promotional subscriptions or discounts that allow members to test LinkedIn Premium for free or at a discount.
More recently, as part of its social initiative, LinkedIn has introduced its Plus One Pledge program. In this program, LinkedIn distributes free premium coupons to all of its employees around the globe. Each employee is expected to share these coupons with their networks.
The coupon offers a free Career subscription of 6 months. Here's how you can get one for yourselves:
Search for LinkedIn employees by visiting this page. Click on the "See all … employees on LinkedIn" button on the top-left portion of the header.
View the profiles and drop them a message.
Wait until you get a response.
Enjoy the golden badge for the next 6 months, completely free of cost!
How you approach profiles plays a huge role in your success in receiving a free coupon. Remember to state your purpose clearly. For instance, you can mention why you want a premium. Also, include a brief about yourself and your background – this helps display your interest and determination to the employee.
Conclusion
Often, professionals find LinkedIn Premium to be a huge advantage when they want to promote their profiles, recruit and vet candidates, or find prospective clients. However, it is entirely possible to lose interest in the advanced features or feel like you no longer require LinkedIn Premium.
92% of the recruiters use LinkedIn to find candidates. However, If you don't follow the proven and successful strategies to build your LinkedIn profile, you won't show up high in the search results, meaning that you won't be noticed. In a few hours, the Dream Catcher Course explains how to create a profile to rank high on LinkedIn and get ahead of other candidates.
We hope that with this article, you learned how to cancel LinkedIn Premium and go back to a basic account during a free trial or paid subscription.