Yes, that's my best friend, Ned Sahin. The one in a red shirt and gray chinos. He took the chance and participated in the Live Tinder competition at Late Late Show last night!
He told me that James Corden and the audience wanted Amy to swipe right on him! Apparently, lots of the discussion was cut off in the segment. She decided to swipe left… Well, things don't always go as we wish… Sorry, Ned! You are the winner in our hearts!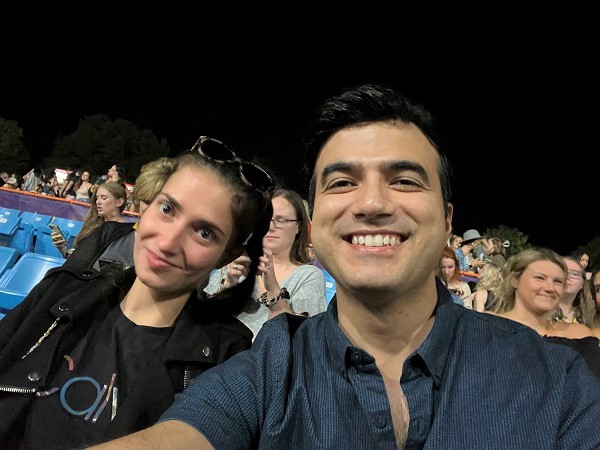 Amy described Ned as "adequate" which was quite funny and interesting at the same time. But I would rather call him decent! I wish there were some info about each person as there is in actual Tinder.
Check out the video on Youtube: