The rise of telehealth in the past few years, following the significant unavailability of onsite services, has ushered in an age of broader accessibility and efficiency in global healthcare. Not only does it provide greater convenience to patients limited by geography or mobility, but it also reduces costs. It has also lightened the load for medical facilities and professionals by reducing staff work and automating administrative processes, diagnoses, and treatments.
Because of its significant improvements to global healthcare systems, Fortune Business Insights projects the telehealth market size to reach $636.38 billion by 2028, at a CAGR of 32.1%. Even now, the industry is continually growing and improving. Here are some promising telehealth trends that you need to know about.
Greater continuity of care
One significant development facilitated by telehealth is improved remote patient monitoring capacities. This allows professionals to continue patients' treatments remotely. With increasingly more physicians gaining access to practicing interstate, Medical Economics reports that out-of-state telehealth has been primarily used for continuity of care.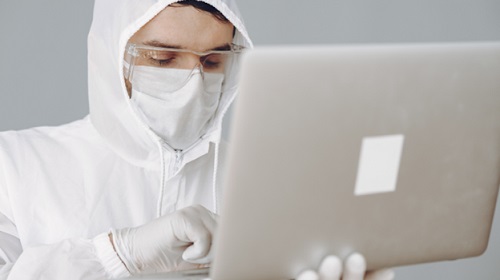 This proves promising as the country faces a shortage of medical professionals. Now, telehealth allows doctors to practice where they are most needed — all they need is the right certification. If they're looking for a remote physician job in Arkansas, where there is a current health services shortage, all they would need to do is pass the United States Medical Licensing Examination (USMLE) and take the ABMS exams. Such provisions allow patients greater continuity of care as they have access to qualified physicians that can provide aid in their treatment.
Integration of smart technology
Some of the most critical players in telehealth today are the companies facilitating the integration of smart technologies in medicine. By automating administrative processes, advanced technologies like artificial intelligence (AI) and machine learning can tackle issues related to finance and communication. This effectively reduces instances of fraud, waste, abuse, and errors in the healthcare industry.
Our article '47 Biotech Industry Statistics, Trends and Analysis' also discusses how smart technology has improved assessing diagnosis and treatments. Not only does this heighten accuracy in interpretation, but it also lessens the load on doctors. Because AI can be operated by triage nurses, doctors can accommodate more patients.
Remote psychotherapy

During the global health crisis in 2020, remote psychotherapy served as a lifeline for many patients. It helped them cope with feelings of anxiety, depression, and other mental health complications. Beyond providing more immediate relief, it also allowed patients greater ease in attending their psychotherapy appointments. Acknowledging that remote psychotherapy is here to stay, psychologists have voiced their intent to further broaden the availability of these services.
Physicians in states that have signed the Psychology Interjurisdictional Compact or PSYPACT legislation are allowed to practice across state lines in participating compact states. This means that a psychologist in New Jersey, which ranks as the state with the highest number of mental health professionals, can offer their services in Utah which is seeing a significant shortage of psychologists. With broader accessibility to professionals across state lines, patients no longer need to be concerned with finding a psychologist equipped to provide them with mental health services that they need.
Telehealth has made significant strides in improving healthcare. Even as technologies for remote healthcare continue to improve, these trends paint a positive outlook on how telehealth allows wider accessibility and efficiency of medical care for those who need it.