Elevations RTC is one of the most respected residential treatments centers for teens in the United States thanks to the caring and hardworking Elevations RTC staff. Located in Syracuse, Utah, the organization is formerly known as Island View RTC (Residential Treatment Center).
The center offers support and guidance to all genders between 13 and 18 years old. Some of the challenges they help teens overcome are:
Mental health problems
Depression
Anxiety
Substance use
Emotional disorders
Defiance to bullying
Learning disorders
How can Elevations RTC Help Struggling Teenagers?
At the Elevations campus, experienced and accredited staff provide inclusive psychiatric treatment and personalized care to their residents. They form clinical groups that are focused on specific problems to improve resiliency and confidence.
They use an advanced therapeutic approach to treat depression, anxiety, and defiance and help children build a strong peer culture. Opportunities for healing and growth occur not only at the therapy sessions but also at school, dorms, and class trips.
Check out the overview of the program and hear from some of the amazing team members including Jordan Killpack (Clinical Director), Eric Flores (Program Director), Dr. Michaek Connolly (Medical Director), and Jennifer Maddock (Assistant Clinical Director).
In the rural area near Salt Lake City, the campus offers a friendly and calm environment to help teens focus on a meaningful and healthy life.
Programs Offered to Help Troubled Teens
Elevations RTC staff offer accredited and evidence-based programs to help their students learn skills they can use to overcome both mental and behavioral issues as well as substance use.
The main programs offered at this treatment center are:
Counseling For Teens: This counseling program help teens for their self-growth and addiction recovery in addition to preparing them for the workforce.
Family Therapy Program: This academic program uses family counseling to nurture positive change and development. It provides effective recovery for troubled teens.
Co-Educational Academic Program: It's an all gender academic program that is beneficial for struggling adolescents to prepare for outside world.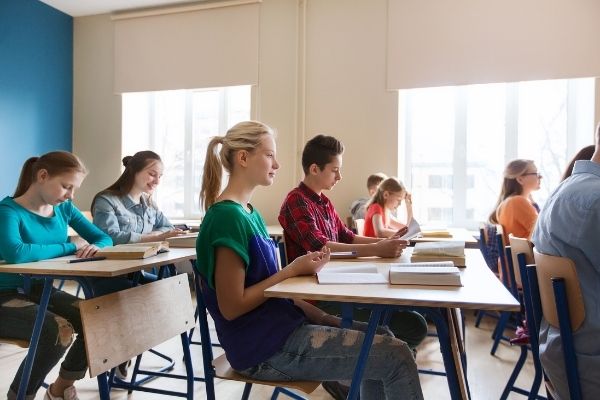 During these programs, students learn the value of social connections and education. The treatment helps teens focus and thrive in their entire life thanks to this lasting recovery.
Elevations RTC Staff
There are 61 experienced team members making all the positive results possible. Please check their LinkedIn page to find out information about the qualifications of the Elevations RTC Staff (The link is in the Elevations RTC LinkedIn Page section below).
Currently, the staff work under 8 teams:
Leadership Team
Clinical Team
Residential Team
Recreation Team
Academic Team
Admissions Team
Medical Staff
Admin Staff
Leadership Team:
Jennifer Wilde, LCSW, Executive Clinical Director (Administration) (More info)
Judi Jacques, M. Ed. (Administration)
Dr. Michael Connolly, Medical Director (Medical/Psychiatric)
Laura Burt, Director of Business Development (Marketing/Business Development) (More info)
Tamra Foy (Admissions)
Jordan Killpack, CMHC, Clinical Director (Clinical) (More info)
Eric Flores, Program Director (Programming) (More info)
Ryan Mortensen, Academic Director (Academics)
Taylor Smith, Director of Nursing (Nursing)
Clinical Team:
Matt Seelos, LCSW, Primary Therapist
Kim Williams-Redmond, CMHC, Primary Therapist
Jennifer Maddock, LMFT, Assist. Clinical Director
Ryan Faust, LCSW, Primary Therapist
Tiffany Orozco, ACMHC, Primary Therapist
Phyllis Hawks, CMHC, Primary Therapist
Shelby Nielson, ACMHC, Primary Therapist
Alissa Brown Swenson, CSW, Therapist (More info)
Residential Team:
Jason Danciak, Olympus Team Director (More info)
Stephanie Martinez, Everest Team Director
Katie Flitton, Zenith Team Director
Quiani "Q" Baker, Denali Team Director
Mariah Vigil, Matterhorn Team Director
Recreation Team:
Kevin Uncapher, Recreation Director – Denali Team
Xavier Stilson, Recreation Specialist
Shanyne Van Strien, Recreation Specialist – Olympus Team
Mike Fagerstrom, Recreation Specialist – Zenith Team
Matt Peterson, Recreation Specialist – Everest Team
Abigail "AJ" Johnson, Recreation Specialist – Denali Team (More info)
Bryce Beard, Recreation Specialist – Matterhorn Team
Academic Team:
Justine Kinsman, Special Ed Coordinator
Jen Capellen, History Teacher
Camrie Cook, Health and Fitness
Jon Kortman, Zenith Team Teacher – Math
Kaleigh Lamb, Olympus Team Teacher – Science
Riley Anderton, Team Teacher – English/General Financial Lit
Lisa Adams, Denali Team Teacher – English
Adam Reid, Matterhorn Team Teacher- Social Science Electives
Dr. Massimiliano Frani, Music Teacher/ Genote
Nate Pack, Art Teacher
Sue Colgate, School Registrar
Other Team Members:
Laurie Crookston, Psychiatric Nurse Practitioner
Sue Colgate, Medical Records
Jeff Ryan, Physician Assistant
Taylor Smith, Nursing
Brittany Knighton, Social Media
Jennifer Suiter, Admissions Coordinator
Lynne Becraft, Accounts Payable (More info)
Jana Randall, Business Office receivable
Elevations RTC LinkedIn Page
This leading residential treatment center has an active organization page on LinkedIn. It's listed as a Residential Treatment Center and Mental Health. The social media team posts information videos as well as images from campus activities.
Click here to access Elevations RTC LinkedIn profile and feel free to join almost 200 followers to receive the latest updates about the treatment center.
Elevation RTC Jobs (Open Positions)
There are currently no open positions at the treatment center but please check the LinkedIn page for updated job positions. You can also contact the campus to learn about current opportunities for staff and interns. The contact information is in the "Elevations RTC Phone Number and Email Address" section below.
Elevations RTC Address
The Elevations campus is located 30 minutes north of Salt Lake City, Utah.
Elevations RTC address is 2650 West 2700 South Syracuse, UT 84075
Island View RTC address is 2650 West 2700 South Syracuse, UT 84075
Elevations RTC Business Hours
The center is open Monday through Friday. It's closed on weekends. Business hours:
Monday: 9AM–5PM
Tuesday: 9AM–5PM
Wednesday: 9AM–5PM
Thursday: 9AM–5PM
Friday: 9AM–5PM
Saturday: Closed
Sunday: Closed
Elevations RTC Phone Number and Email Addresses
Elevations RTC phone number is (855) 290-9681
Island View phone number is (855) 290-9681
Admission team email addresses:
Office and Accounts email addresses:
Elevations RTC Reviews and Abuse Complaints
Click here to read reviews from alumni and parents about the programs offered at Elevations RTC and Island View RTC.