Running a business is one of the best ways to earn financial freedom and independence. Some people are born to run a business, but not everyone has that million-dollar idea that they can use to convince investors to finance their endeavor.
Thankfully, today's digital world has blessed us with countless opportunities to start our own businesses without much experience and funding. All it takes is a little bit of creativity and a lot of hard work to become successful.
If you're unsure of what kind of business you can start without needing a lot of experience, here is a guide to help you out. We have listed five business niches that you can use to establish your very own enterprise. Let's dive in.
1. Blogging
Blogging is one of the most popular business ventures in today's world. As per a study, blogs are regarded as the 5th most trustworthy source for getting information online. People look up well-written and informative blogs to gather information about various things such as lifestyle guidance, technology, gaming, food, daily news, health and fitness, personal finance, self-care, personal growth, make-up, etc.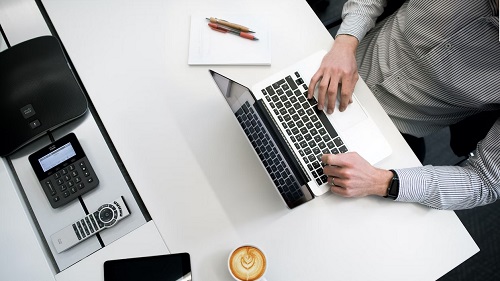 The only thing you need to start a blog is good writing skills and a niche (your area of specialization), and you'll be good to go! Via your blog, you can earn money in several ways, such as article and e-book publishing, affiliate partnerships, webinars, and online courses. Write and create content on what you are passionate about, and you can make your work fun and profitable.
2. T-shirt Printing
T-shirt printing can be a profitable business. The first thing to do is choose a niche. Creating a brand image helps you gain credibility and attention in the online space. Next, design the t-shirts and seek feedback from others. Input on your designs from friends and family can help you make improvements before you start marketing your shirts on the internet. There's always room for improvement, so it's a good idea to get unbiased feedback from other people, preferably those who fall into your target audience.
If you're not much of a designer, you can partner with a freelance designer. Next, you'd have to find a source to print your designed t-shirts. You do not need a business degree or a lot of experience in business to venture into this field. So get your creative juices flowing and start printing t-shirts now!
3. Resume Writing
If you have a knack for writing, you can monetize your skills by writing resumes for people or building their LinkedIn profiles. Poorly written resumes or cover letters are often rejected right off the bat. This is why many people hire professional writers to show their skills, experience, achievements, abilities, and hobbies to impress hiring managers.
By honing your skills as a resume writer, you can build a decent clientele and earn a lot of money just by writing resumes, cover letters, and LinkedIn bios. You'll be helping a lot of job-seekers in the process as well.
4. Photography
If you're passionate about taking photographs of just about anything, you can build a business out of it. There are several types of photography, such as portrait photography, nature, wildlife, fashion, sports, architecture, editorial, street, commercial, event, pet, product, food, and still life. You could do photography as a full-time job or a side hustle to earn extra money by using a photo editor online.
Freelance photography is a hot profession, and businesses often seek out professional photographers to take pictures for their social media campaigns. You can develop a photography specialty and capitalize on the available opportunities today. Build a portfolio to attract clients and begin earning money from your hobby.
5. Tutoring
Tutoring children is a profitable business that can be a full-time or part-time profession. If you have knowledge of a specific subject matter, you can impart that knowledge by providing tuition, be it offline or online. Again, start by selecting a niche. See if you're good at the STEM (science, technology, engineering, and math) subjects or language. Once you've selected your niche, choose the age ranges you want to teach. Consider whether the tutoring sessions would be one-on-one or a group and whether they would be offline or online.
Starting a business is possible even if you have little experience in the field. It all narrows down to your skills and hard work.