Since middle school, It's been my dream to work at a TOP 5 company — Microsoft, Amazon, Google, Apple, and Facebook. Along with many rejections and heartbreaks, I kept ramping up my skills and improving the ways I handled the job applications and interviews.
Hundreds of people apply to each position at these tech giants. During my career, I kept looking for ways to get the attention of the recruiters and hiring managers attention. I had to find a way to stand out in the competition so they see my resume and invite me to the interview loop.
Being invited to interview loops was only the beginning. As an engineer, I had to impress decision-makers at both behavioral and technical interviews. TOP 5 companies require 4 to 6 interviews to be completed for each candidate. If you want to land your dream job, you are expected to do well in all of them.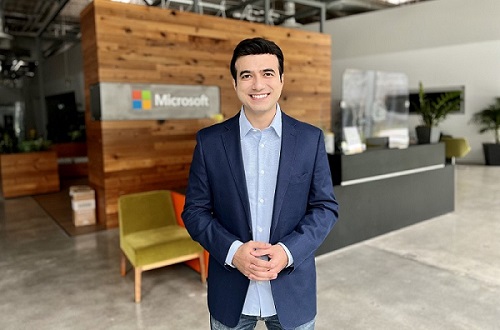 I spent 15 years learning the secrets of the winning resume, champion LinkedIn profile, effective job search, successful interview process, and powerful offer negotiation.
Now, I keep getting offers from TOP 5 companies even for the technical positions that I don't have all the qualifications for. They also let me work from wherever I want, even if the job description mentions a specific location only.
Dream Catcher Career Master Course
I witnessed many folks giving up quickly on getting their dream jobs, and sometimes, not trying at all due to the fear of rejection and not feeling qualified. I decided to help people around the world to make their dreams come true with this first and only career master course, Dream Catcher.
This course will provide you with:
📃 The Winning Resume Template: You will get the winning resume format, and learn how to fill it with your information. This resume will catch recruiters' eyes and make you stand out in the competition.
🌟 Champion LinkedIn Profile: You will find out how to create a champion LinkedIn profile that will generate a steady stream of incoming messages from recruiters at the TOP 5 companies.
🚀 Effective Job Application Sprint: You will learn the secret of an effective job search that will lead to the interviews at the TOP 5 companies, without needing an internal reference and without needing to reach out to anyone.
👩‍💼 Interview Hack: You will nail both behavioral and technical interviews by using the interview hack in Dream Catcher. You will find out the exact questions TOP 5 companies ask in interviews and learn a simple but effective way to answer all kinds of questions.
💰 Aftermath Secret: You will also figure out the best way to negotiate an offer. In 15 years of my career, I was always able to get at least 20% more than what they initially offered.
🦸‍♂️ Two Bonus Modules: You will get two surprise bonus modules in which you will learn how to obtain two superpowers to impress recruiters and stand out in the crowd.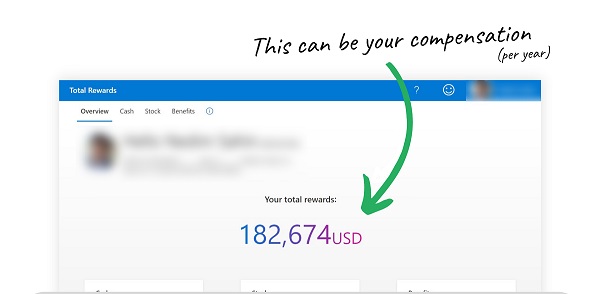 The Shortcut to Accomplishing Your Dream
You can read articles here and there, watch YouTube videos, talk to people around, and try to come up with all the secrets and strategies in Dream Catcher. It would take several years and you would be still missing out on crucial information.
Instead, you can learn all of these in a short time by taking this course. Then, within 6 months, you will get your dream job at Microsoft, Amazon, Google, Apple, or Facebook.
Please check out Dream Catcher and let me know if you have any questions. I am wishing you the best in your career journey. I am rooting for you!