Suppose you wish to move to Windsor, Canada. In that case, you most likely researched real estate SaveMax listings in Windsor. In these listings, it's easy to see why Windsor is such a desirable and affordable place. But how does it fare against other cities, and what should you know about life in Windsor, Canada?
About Windsor, Canada
Windsor, Ontario, is among the best places to live in Canada due to its affordability and great amenities. The city is home to the Ambassador Bridge, which is known to be the busiest commercial border crossing between the U.S. and Canada.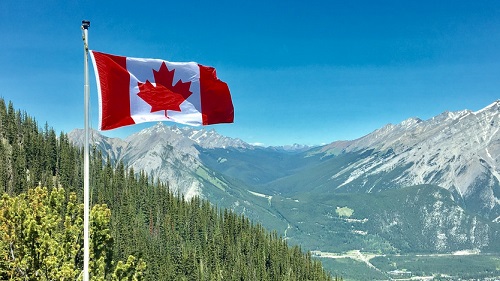 Regarding population, as of 2021, Windsor has a population of 229,660, making it the 15th largest city in the country and the 7th largest city in Ontario. According to census data, the population has grown by 6.3% since 2016.
Windsor Housing Market
Windsor is a vibrant city with many housing options. It's divided into four sectors – Downtown, East End, West Side, and South Side – the area is home to excellent neighborhoods. The city is one of the most affordable in Ontario. While the housing real estate market is rising, Windsor has not experienced the steep price increases of other major cities in the area.
Windsor's real estate market is lower than the national average. As of January 2022, the average price of a home in Canada is $779,000, while in Windsor, you will find properties selling for the average cost of $553,100. CREA states that the average price for a condo is $346,600, while a townhouse sells for the average price of $433,900. 
If you're looking to rent in Windsor, prices usually start as low as $900 per month and rise depending on your preferences and needs. The average prices go as follows:
$1,142 for a Bachelor
$1,181 for a 1 Bedroom
$1,396 for a 2 Bedroom
$1,698 for a 3 Bedroom
Compared to other Ontario cities, Windsor rental rates are more affordable.
Amenities in Windsor, Canada
Windsor provides excellent amenities, from great transportation routes to community support, a great school system, healthcare, and nightlife. In addition, the city has an airport, Windsor International Airport, and two border crossings, the Ambassador Bridge and the Detroit-Windsor Tunnel.
Regarding community support, the city offers strong support for newcomers. The Windsor Essex County Local Immigration Partnership has many initiatives to help local communities provide newcomer services, including language support, personal finance, and banking.
Windsor also offers an excellent school system, with residents accessing public, private, and Catholic education. The city is home to 55 elementary and 15 high schools, two colleges, one university, and two hospitals, Windsor Regional Hospital and Hôtel-Dieu Grace Healthcare.
Life in Windsor
The Canadian city is full of things to do, whether you are a tourist or a resident. From enjoying the outdoor recreational activities to local festivals, checking out concerts and events at the casino, or riding your bike along the Detroit River, there is something in Windsor for everyone.
Some of the best attractions in Windsor include Caesars Windsor, The Canadian Club Brand Center, the Art Gallery of Windsor, the Capitol Theater, Coventry Gardens, Hiram Walker & Sons Limited distillery, Windsor Light Music Theater, and Adventure Bay Family Water Park.
A significant amount of diversity occurs in Windsor; thus, you can experience the nightlife at the casino, enjoy the food, or sample wine in the Lake Erie North Shore Wine Region.
If you are a sports fan, Windsor is home to the Windsor Express of the National Basketball League of Canada and Windsor Spitfires of the Ontario Hockey League. 
Regarding diversity, Windsor is the fourth most diverse city in the county, with more than 70 languages spoken and 170 ethnicities.
Bottom Line
Depending on various reasons, Windsor might be the ideal place for you to live. Living in the city has many advantages, from the affordable real estate market to the border proximity, local businesses, unique events, and excellent amenities. Moreover, Windsor has the warmest climate of all the cities in Ontario due to its southern location.
In addition, thanks to its accessibility, safety, fun, and diversity, Windsor has slowly become one of the best places to be in Canada. The city is committed to being a vibrant location celebrating cultural diversity while offering affordable housing and fast and close access to the United States.
Whether you are looking to invest in Windsor real estate market, or you want to move to the city by yourself or with your family, you will easily find what you are looking for. You can move to Ford City, which is ideal for entrepreneurs; Forest Glade, which has all the amenities for families; Walkerville, which is designed for young professionals; or Riverdale, which is great for the higher-end consumer. In Windsor, you will find a place perfect for you.