If you are considering selling your business, you may wonder whether or not to use business broker services. According to A Neumann & Associates – business brokers in Florida, by seeking a business broker, you will be more likely to sell your company confidentially, at a higher price, and to better-qualified buyers. But there is more to it than that. Let's see exactly what are the benefits of using a business broker.
Valuation
Business brokers have a solid knowledge of what businesses are worth, but they'll consider many factors when evaluating a company. Cash flow (taxes, earnings before interest, depreciation, and amortization) is a primary concern.
However, location, business sector, competition, and proprietary assets are also considered. A business broker's task is to analyze and evaluate the business and then professionally package it to attract qualified buyers. By hiring the services of a business broker, you can have peace of mind while remaining concentrated on running your business during the sale process.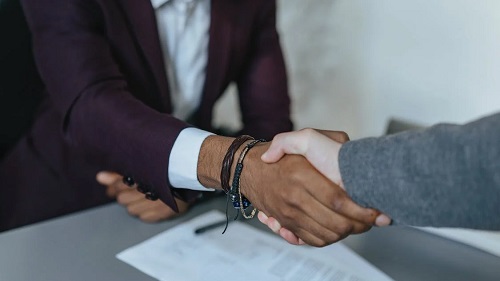 Access to Business Buyers
Business brokers know the market for businesses such as yours. They can reach out to interested buyers and simplify the sale process while increasing your chances of getting multiple offers. By activating a broader network of potential buyers than you could find on your own, a business broker can often sell your business without advertising it for sale publicly.
Managing the Process
Yet another great reason to use business brokers is that they will manage the sale process. There are various steps in the process and many obstacles to overcome along the way. However, business brokers will solve problems as they come up while managing all the moving parts and keeping the parties involved (seller, buyer, accountants, financial institutions, lawyers, or consultants) moving toward a successful closing.
Confidentiality
If everyone finds out you are selling your business, the game may be over before it even begins. Your employees might become distraught or leave, while customers can lose confidence in your services or products and go elsewhere.
Business brokers can shield you from prospective buyers, keeping your business' identity confidential while vetting potential buyers. Moreover, they guarantee that vetted buyers will sign strict non-disclosure agreements before revealing the business identity or other details.
Uncover Your Business's Values
Brokers can help you design a marketing strategy and an executive summary to present your business in the best possible light. You may get a higher selling price if multiple buyers compete to buy your business. Business brokers know and understand what buyers are looking for in a business, including:
Track record of sales, net profits, and positive cash inflows
Uniqueness in the market
Companies with recurring revenue streams
Services or products that grow profits
A profitable niche that'll repeat over time
Working with a business broker can educate potential buyers on why your business is an attractive sale. Additionally, if you provide a business model your buyer can use to scale the company, you may close the sale at a higher price. Using brokers to sell your business means you can concentrate on running your business. At the same time, they will invest a substantial amount of time gathering data, valuing, packaging, marketing, and selling your business. Furthermore, they'll turn your business into a ready-to-sell enterprise, increasing market valuation.