You may have a hard time deciding what to wear on a first date to dinner and it's quite natural. You may want to look assertive and attractive, but if you are not comfortable in the clothes you wear, this will be reflected in your speech and behavior.
What to Wear on a First Date to Dinner
When choosing clothes, you should stay away from clothes that will make you look like a different person than you are. If you want to look your best for the first date, you should wear clothes that you feel good about and make up for it.
Things to consider when choosing the outfit you will wear for the first date:
Will you meet at night or during the day?
What season are you in? Do you have seasonal pieces?
Is it raining on the day you meet?
Will he pick you up in his car or will you meet at a venue?
Are you going to have a drink together or meet for dinner?
Are you able to spend that night together?
If you are thinking of going to the cinema, you can be very stylish and comfortable in casual clothes and a sporty style. If you are going to meet late, you may want to have a seductive style.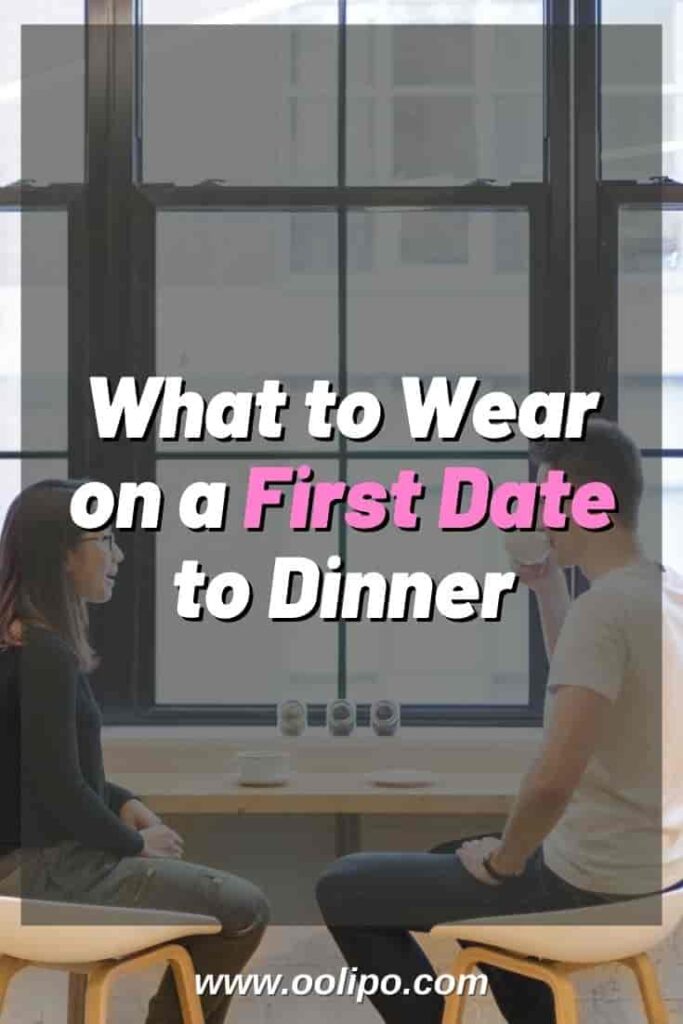 You can benefit from these suggestions not only for the first date but also when meeting with your current partner. While it's a great feeling to get ready to do something with your partner, let's admit that the first date has a different meaning.
We have created this content that we have included many possibilities to inspire you. Happy reading and a great first date.
Date Night Outfit Ideas
The first date is a great occasion, but let's admit it's still stressful, but you can feel great with a comfortable and stylish outfit. You should be elegant but not look like you've been working on your outfit all day. Your first impression should be one that you will remember for a lifetime, so you should be careful about what you wear on the first date.
The outfit you choose shouldn't make you look just cute or just sexy. You should choose an outfit in which your best physical features will stand out, you should wear clothes that fit you well. You can make a difference with lace or print details, and you can show your body shape like an hourglass with clothes that narrow at the waist.
If you are not going to a fancy restaurant, you can use a casual style for a night date. You can look great with a quality t-shirt, skinny jeans, and a nice jacket. If you want to get a more feminine look, you can choose a jumpsuit or a flowy dress.
Movie Date Outfit Ideas
Watching movies for a first date would not be very enjoyable because you need to talk more and get to know each other. If you've talked on the phone a lot before, texted a lot, and feel close to each other, then the movie date will go well.
Your movie date outfit should be comfortable enough to sit on an armchair for 2 hours, if you constantly have to fix your outfit, a movie date will not be enjoyable. A flowy outfit can be a good choice, jeans and white sneakers will suffice for you to look stylish.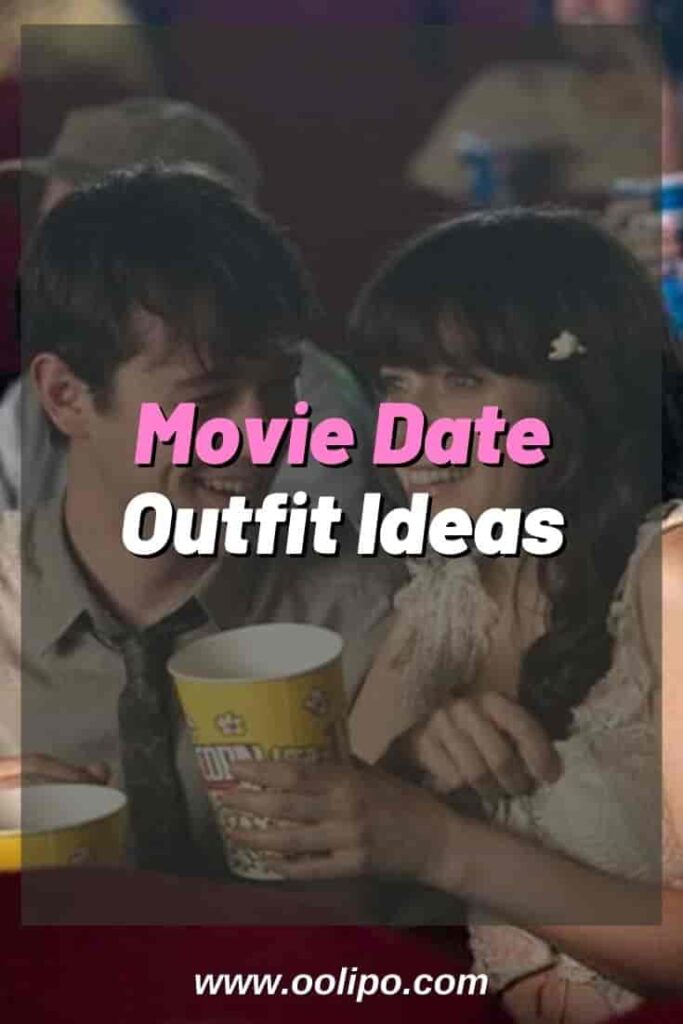 Even though this is a movie date, you want to look elegant, you can go with a long jacket and block heels for this.
Dinner Date Outfit Ideas
Dinner dates are usually dates where the mutual attraction is at the highest level, it is a place where you can show your social intelligence and attractiveness. You should choose your outfit according to the atmosphere of the restaurant. Some restaurants can be flashy and romantic, while others are more comfortable environments.
If you are not sure about the atmosphere of the restaurant, you can save the situation with a cute and stylish dress and you can look like you feel good. A black sleeveless bodycon dress with slits and slits can be a very elegant choice for a luxurious dinner. You can use flashy earrings to highlight your neckline and make your neck look longer.
Your dress shouldn't be too short, it's not a good look if you're struggling to pull your dress or skirt down when you get up from the table. In the same way, you should avoid an exaggerated slit and you should dress to be able to move comfortably.
Beach Date Outfit Ideas
Although the Beach date is a bit risky compared to other dates, it will create the most important moments that will accelerate the rapprochement between you. You will not have much chance of make-up and you will not be able to camouflage a physical feature that you do not like in yourself with clothes.
No matter what, these do not prevent you from looking gorgeous, you can go to the date with a flowy beach dress and strappy sandals. You can choose soft cotton, linen, or chiffon that will keep you cool and comfortable.
You can also look very stylish with a floral maxi dress, heeled sandals, and maybe a wide-brimmed hat that can make you look modern. If you want to be sexy and comfortable, another recommendation can be a wrap skirt with a floral pattern on the top. If you plan to spend time at the beach until late, you can take a denim jacket with you, it will make you look cute and practical.
Beach dates are usually a lot of fun, so you can try vibrant colors and add an aesthetic touch by tying a scarf around your neck.
Concert Date Outfit Ideas
The concert is one of the funniest dates and you should choose sneakers as they will be very active and you will have to stand a lot. In a crowd, people might bump into you and spill drinks on you, so it might come in handy to dress in black. You can look more aggressive and bold with a leather jacket and heels, but don't forget to make sure your shoes are comfortable.
You can wear a t-shirt with worn trousers or skinny jeans, or you can go to the concert date in a combination of sneakers and a skirt. You can make your look even more energetic with red lipstick and simple accessories in a night where you will dance to beautiful music.
Casual Date Outfits Ideas
Whatever you wear, the important thing is to show him that you are comfortable on the first date. You should also wear colors suitable for the seasons, we do not recommend you to wear light-colored jeans in winter. You should wear white and other light colors in spring and summer.
You can trim your jeans, style them with flats, or you can look great with a blazer, a casual T-shirt, and trousers. If you are in the summer you can seduce him with a mini skirt and a denim jacket. Casual clothes can also be quite sexy and comfortable, you can support your outfit with sunglasses, earrings, necklaces, and watches.
Cute Date Outfits Ideas
You don't need fancy clothes, decollete and slits to look stylish and feminine. Cute clothes can also make you look very attractive, you can even choose them for dinner. You can be dazzling with the combination of a leather jacket and black high heels for the perfect cute date night. If you are going to meet during the day, you can be very attractive with high-waisted jeans and a loose t-shirt. Leave your hair alone and do natural make-up, this will increase your attractiveness, and your choice of pants should be skinny.
If you are going to meet with an intellectual, you can try vintage clothes, floral dresses, scarves in vibrant colors to look mature and different. You can choose to wear simple jeans and an undetailed top to accentuate pieces such as scarves.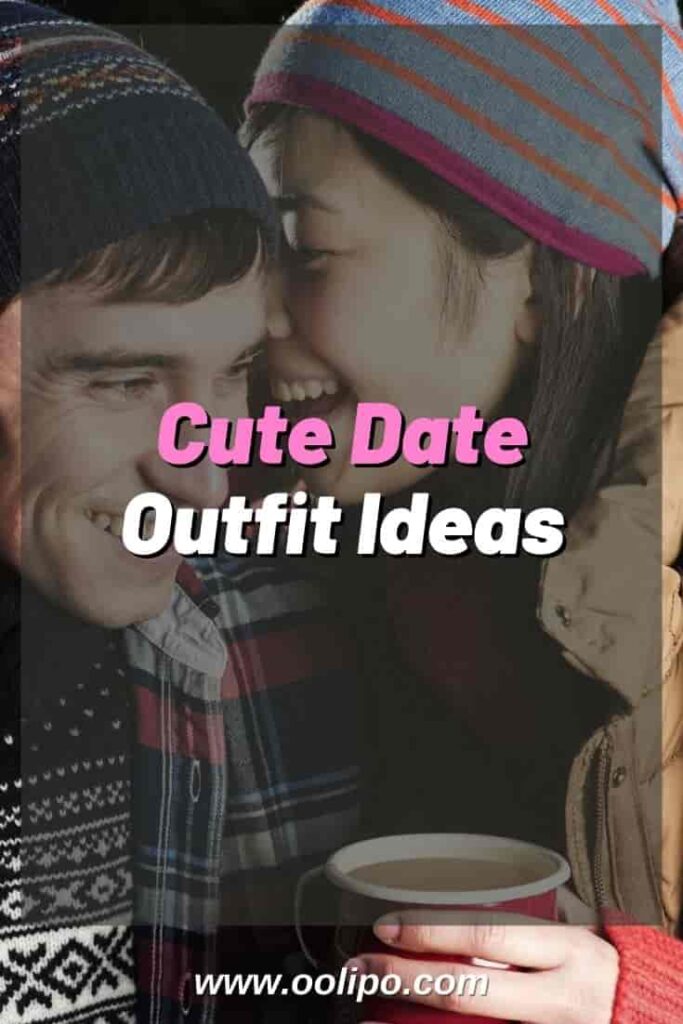 If retro fashion isn't your thing, don't try to dress that way because you won't feel good and this will negatively affect your self-confidence. Instead, you can wear a mini dress made of chiffon with a different pattern. It may have geometric shapes, animal prints, or lace decorations on it. You can also add lace decorations yourself, if you try, you will see that it is not difficult. And who knows, maybe you have a fashion talent and that's how it comes out.
If you have chosen a top that is not very comfortable but that you like very much, you can make your outfit look comfortable with your favorite denim jacket and high-heeled sneakers.
Sexy Date Outfits Ideas
Sexy clothes increase your energy and draw attention to you, but it is not easy to be both stylish and sexy. If you are not used to sexy clothes, you can start with simple ones, and you can look seductive this way. A fitted bodycon dress and heels can be a great choice for a sexy date.
You can wear a transparent top over your bra, you can increase your attractiveness with skinny jeans and luxurious underwear. If you are in the winter season, you can complete your combination with a long coat, if you are in the spring and summer months, you can combine a black T-shirt, denim shorts or stilettos, and a sleeveless blouse.
Even if you do not want to look very sexy, you may want to feel sexy, for such a situation we can recommend tight corsets worn over t-shirts and dresses. You can combine a tight bodice and a beige T-shirt under mom jeans, or a tight-fitting body and jeans can be beautiful.
Fancy Date Outfits Ideas
A fancy date is a date where you can show how fancy and classy you are. These fancy outfits make you look sophisticated and are great for semi-formal events as well. Keep the front of your dress classic, allowing for mystery without showing too much skin. If you want to add some drama to your date outfit, you can consider an open back dress, or if you want sophisticated sexiness, you can consider a black bodycon silk dress, with a slit in the middle, it will add a different atmosphere.
Do not use imitation jewelry, decorate your outfit with real stones and metals because your accessories are a class statement. Stay away from dramatic eyeshadows and primers, a neutral make-up will suffice.
Care about looking stylish and comfortable, if you can't decide on anything, you can combine it with high-waisted dark jeans and be ready for a fancy date.
Baddie Date Outfits Ideas
Baddie outfits are a choice that will never lose their popularity and will always keep their excitement. You radiate power and sophistication, the diva in you emerges. You should shine with your make-up that night, your hair should be taught, your skin should be eye-catching.
Don't forget to flaunt dramatic curves, wear shapewear if you have it, and be a head-turning baddie. Do not forget that a loose sweatshirt will make you look glamorous, or you can go into luxury with a lace body.
If you are thinking about what kind of sweatshirt to choose, our advice to you would be a T-rex or Godzilla sweatshirt with oversized graphics. Apart from that, you can look like a baddie by combining black biker shorts and a white fake collar top.
You can make small touches to your baddies style depending on where you are going to the date, you can use thick Fila's, gold jewelry, or sexy heels.
What to Wear on a First Date for Ladies
The most important feature of date clothes is that you feel good, all other outfit combinations are open to discussion and may vary according to your preference.
To be impressive, don't wear clothes that are out of your style, prefer the clothes that will show yourself in the most real way.
For an event like a concert, opt for more casual clothes, but for a classy dinner, it might be better to look a little formal.
The perfect combination is a work of balance, you can show a simple outfit very stylish with a lively accessory and lively make-up.
If it's going to be a long night, high heels may turn into a torment for you later on, and you may consider bringing spare shoes with you.
61 Outfit Ideas for First Date
Check out these outfit combinations before you go shopping.
Flared Jeans + Lace Cami Top
Magenta Pleated Long Sleeve Romper
Black Wide Leg Pants + White Crop Top
Black Leather Biker Jacket + Midi Skirt + Graphic Tee
Polka Dot Cold Shoulder A-line Dress
Black and Red Floral Print Pleated Tiered Midi Skirt
Black and Gold Dot Long Sleeve Romper
Red Ditsy Floral Puff Sleeve Belted Dress
Ditsy Floral One Shoulder Layered Ruffle Dress
Brown Ruched Bust Mini Dress
Ruched Bust Split Thigh Polka Dot Dress
Graphic Print Split Thigh Belted Cami Dress
Allover Print Self Tie Split Thigh Cami Dress
Wide Leg Pants + Knotted Short Sleeve Top
Jeans + Split Tube Top
Straight-Leg Cropped Pants + Black Ruched Sweetheart Neck Bodysuit
Straight Leg Jeans + Velvet Top
Black Long Skirt + Animal Print Cami Top
Red One Shoulder Belted Sweater Dress
Tan Top + Black Knee High Boots + Black Leather Skirt
Tan Leather Skirt + Button-Down Shirt
White Sweater + Strappy Heels + Brown Leather Skirt
Floral Square Neck Top + High Heels + Black Pants
Black Blazer + Burgundy Vegan Leather Pants
Leopard Print Satin Pleated Midi Skirt + Black Biker Jacket
Off Shoulder Polka Dot Peplum Blouse
Knee-High Boots + Snakeskin Print Belted A-line Dress
Animal Print Satin Midi Skirt + Black Satin Cami Top
Skinny Jeans + Black Chain Cold Shoulder Solid Blouse
Leopard Print Mini Wrap Dress
Solid Off Shoulder Dress
Wrap Front Top + High Heels + Black Jeans
Love Song Floral Ruched Puff Sleeve Top + Knee Boots + Black Jeans
Black Pants + Orange Long Sleeve Bodysuit
Light Green Slip Dress
Solid Button Up Satin Blouse & Skirt
Black Leather Pants + Off-shoulder Leopard Print High Low Blouse
Blue Halter Belted Ruffle Hem Dress
Red Polka Dot Mini Dress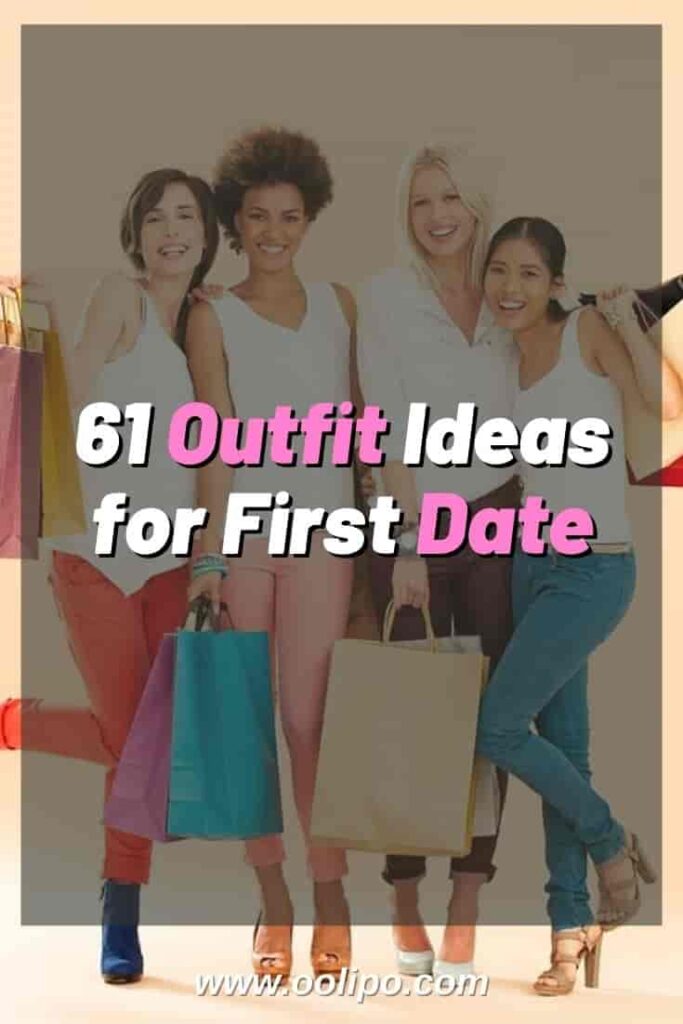 Red Lace Short Sleeve Dress
White Half Sleeve Sheath Dress
Polka Dot Bishop Sleeve Dress
Black Drawstring Split Cami Dress
Black Backless Sweetheart Neck Bodycon Dress
White Strapless Wide-Leg Jumpsuit
Red Silk Midi Skirt + Black Silk Halter Top
Gardenia Faux Wrap Jumpsuit
Black Pants + Champagne Satin Surplice Peplum Cami Top
Black Lace Dress
Black Tie Side Wrap Sleeveless Jumpsuit
Light Grey Sleeveless Belted Jumpsuit
Black Top + Snakeskin Boots + Rust Orange Satin Twist Front Midi Skirt
Lantern Sleeve Self Belted Chain Print Jumpsuit
Midi Skirt + Black Slim Tee Bodysuit
Yellow Linen Belted Dress
Black Off Shoulder Jumpsuit
Green Cowl Neck Slip Dress
Black Pants + Button-Front Satin Top
Black Off Shoulder Split Hem Dress
Black Sleeveless Bodycon Midi Dress
Rust Red Floral Print Smocked Long Sleeve Mini Dress
Summary and Notes About First Date Outfits
The daytime date gives you many advantages for the first date because you can wear sports during the daytime and it is a great option. Instead of neutral color, you can make up in vibrant colors and look energetic. You can reflect your personal style better because you are not going somewhere where you have to follow the dress code, it can just be a coffee date and it can go great.
You should be comfortable with the appointment and show your best self and give a good first impression for the second date. If you are going to meet during the day, you should choose a casual date outfit, you may love your block heel and little black dress, but you should save it for a special night. You can also be very attractive with a nice top or a casual dress, going to the meeting in pair of jeans can be a great way for you to feel comfortable.
The first thing you should pay attention to for your appointment is to choose clothes that make you feel good, trying to make yourself look different than you are shouldn't even be the last thing you want. Wearing a trench coat or any casual outfit can be the best option, a solid colors or subtle print T-shirt might be enough for the first time.
As you examine the combinations in our content, you will develop your own outfit formula. It's not hard work, after all, we all know that flip flops don't go to dinner. We are sure that you will make great combinations for evening dates, outdoor dates, or casual first dates with a little bit of effort, good luck.
One of the important factors for your outfit is that it does not interfere with your body language, this is very important especially for the first meeting. Do not hesitate to choose easy dresses so that your date partner can get to know you better and create a perfect balance between you. You can complete your combination with white lab coats.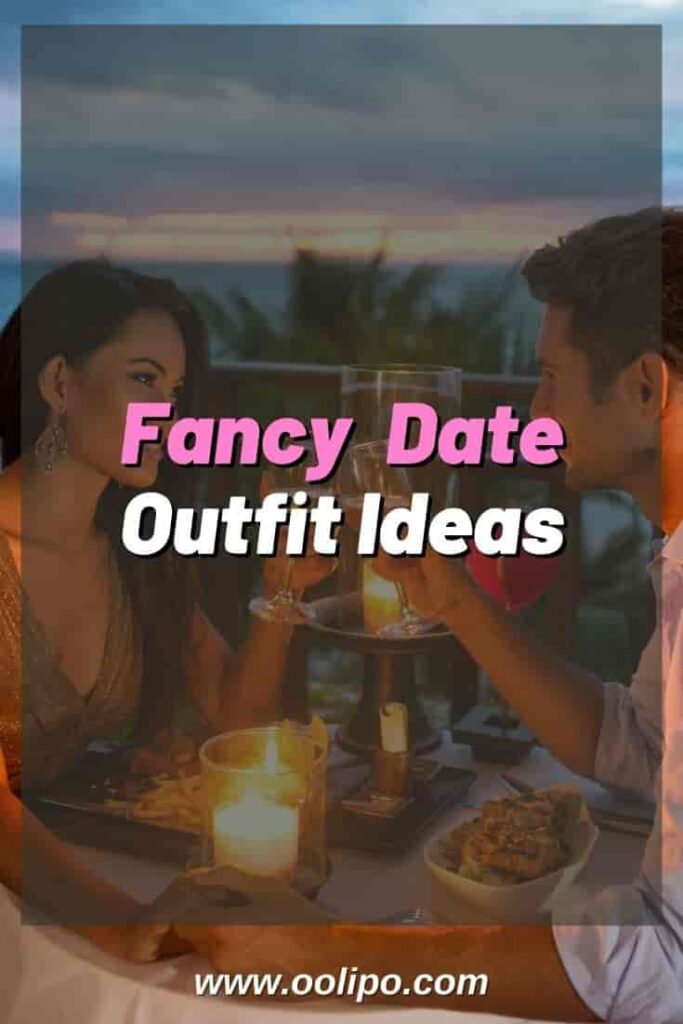 If you are determined to wear heels, be sure to choose the best shoe for your outfit. You can wear cute outfits for a nice dinner, it will really be the right outfit. The best outfit is the outfit in which you feel the best.
It is the perfect opportunity to wear a date cute top, use hoop earrings and try a different look during the day. You can find a casual look combination very comfortable for your date.
Conclusion About What to Wear on a First Date
It's important to know what to wear for the types of dates, but it's important to have the right balance in your outfit. You should pay attention from your outfit to your skin tone, and when you go on a date, you should take a deep breath and focus on having a good time.
A perfect first date outfit is not about wearing the most expensive clothes, you can have a chic look with a cute dress. A perfect outfit varies from person to person, the important thing is to be able to dress according to your personality. Of course, you should choose formal outfits for a formal date, but you can choose more comfortable clothes for a casual dinner date.
An outfit with floral prints and a low heel can make you have a great day and you will get bonus points with this comfort. You may want to be very stylish because you are waiting for this meeting for a long time, but for the date to go well, focusing on the conversation by drinking casual drinks is both a good idea and the best way to get to know each other.
Regardless of the type of date you go on, you must be charming with the whole look and you can achieve it.