We consider career goals that last longer than one year as long-term career goals. Even if the estimated time to realize your career plan is 1 year or more, you can reach your goals in a much shorter time. Some people can reach very big goals in a short time like 6 months, maybe you can be one of them. You will find 24 long-term career goals examples in this post.
Do not see the goals you reach as the final goal, they should all be the beginning of new goals. You have to keep improving yourself because there is no such thing as a standstill in your career.
What Are Long-Term Career Goals?
Long-term career goals are a big part of your life and are the steps to reach your big goal. It may take many more years to reach your main goal, your dreams. First of all, you should reach short-term career goals, if you can reach these goals if you understand that you are on the right track.
Small goals can be achieved in a short time. Achieving these small goals will both motivate you and show that you are getting closer to your long-term career goals. Whether the goals are long-term or short-term varies from person to person. A long-term goal for others may be a short-term goal for you.

When setting goals for your professional career, you should only set them based on your own education, abilities, and expectations. Do not hesitate to choose more than one long-term career goal, if you plan correctly and are patient, you can achieve all your goals.
Why Is It Important to Have Long-Term Goals?
Your happiness should not be determined by your business life, because business life is full of ups and downs. You must focus on your goals, if you want to have a successful professional life, you must plan well, set long-term career goals, and develop a few career strategies.
When you set your long-term career goals, you now know the direction you will go. You are not in control of your career unless you determine what you want to have. Instead of achieving something, you just start chasing after getting paid more.
Setting long-term career goals force you to improve yourself. You have to step out of your comfort zone and see what you can achieve when you work hard. As you realize your short-term career goals, you will see that your motivation increases and you improve yourself.
If you do not have long-term career goals, even if you do the job you love, you will get bored after a while. Generally, when we start doing the job of our dreams, we realize that that job is not what we imagined. If you set a great goal for yourself, you will understand that your current profession is only a tool for you.
When you create long-term career goals, your short-term goals make sense and allow you to focus better. You can spend more time on the career you want to have in the future and what it takes to get there.
When you apply for a job, they ask you about your goals in 5 or 10 years. If you have set long-term career goals, you can answer these questions very well and become a candidate who knows what you want for employers.
How to Set Your Career Goals (SMART System)
There is a system called SMART to help you achieve your career development goals.
S – Specific
If you know exactly what you want, you know what to do and how much time you need. "I want to make a lot of money" is not the right goal, "I want to make $100,000 a year" is the right goal.
M – Measurable
As you move towards your goals, what you need to be measurable should be so you can set more realistic goals. You must determine how many hours a week you need to work to reach your goal, you must know the money you need to improve yourself.
A – Adjustable
Remember that you may need to change your goals because not everything in life goes as you planned. There are many external factors that you do not think of, for example, you may be interested in a different field and your whole professional life may change in an instant.
R – Realistic
We encourage you to dream big, but when you pick up a guitar for the first time, you can't compose the best composition in the world. First of all, you should be aware of what stage you are at in your career. It is not a bad outcome to earn an additional $20,000 a year by playing the guitar on the weekend while continuing your current job.
T – Timely
You should use your time very efficiently, you should not set unnecessary goals for yourself. You won't be trying to learn Italian for months just because an Italian client has come to your company, but if your company has signed a partnership with Italians, learning Italian will be a huge advantage for you.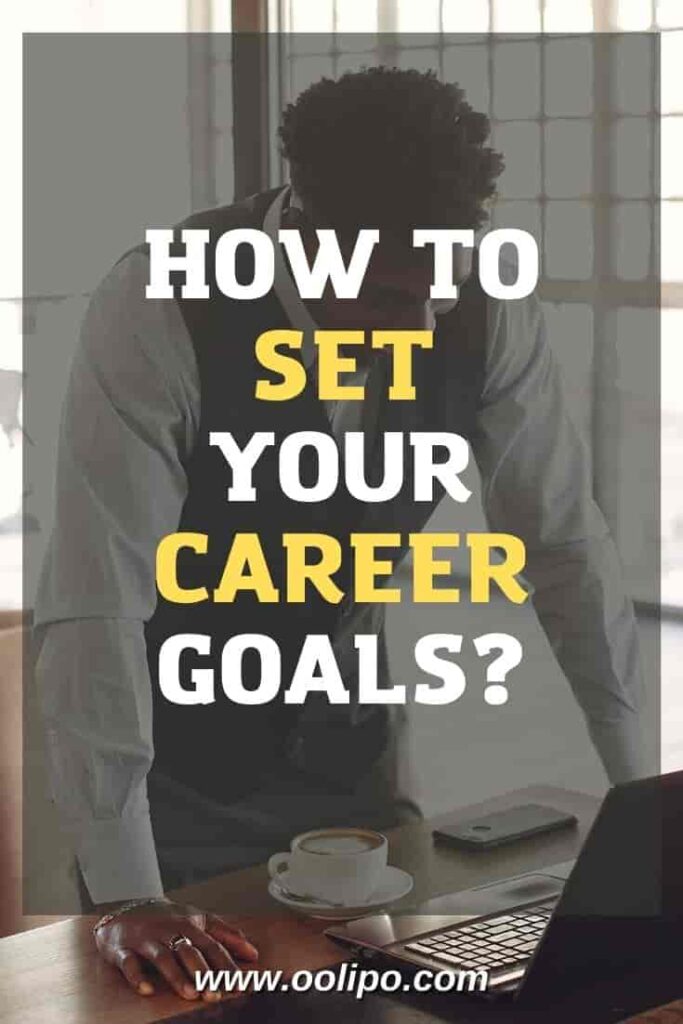 Apart from following the SMART steps, there are other things you need to know to reach your career goals. Thanks to this SMART framework, you can set achievable goals for yourself and you will not have difficulty in project management.
Focus on Your Career Goals and Motivate Yourself
Write down your career goals, if you don't write them down, you can't focus. Sometimes you may need to read what you wrote and renew your motivation, sometimes you may need to change your plans.
Prepare images of your goals and put them on your desk. In this way, you will remember your priorities and you will be able to direct yourself to your work.
Tell a few close friends about your goals to feel some pressure. They will remind you what you need to do by asking from time to time what stage you are at to reach your goal.
See the Big Picture
Big goals can negatively affect your motivation because sometimes these goals seem impossible to you. You can break these big goals into smaller ones that you can complete on the same day or within a week.
Imagine after you reach your goals, imagine making millions of dollars every year. So what will you do now? Luxury life will be a very nice experience at first, but then you will start to get bored. Think of the foods you want most when you are hungry, even the smell can bother you after you are full.
You too will start to get bored after you make a big fortune. This is exactly what is meant when we say that money does not bring happiness. That's why you should have goals that you want to achieve after you become a millionaire, so your joy in life will continue.
Long-Term Career Goals Examples
1. It's never too late to learn a new job or change your career. You can complete a new professional degree, regardless of age. Research the field you want to train yourself in and attend training.
2. If you can find a solution to a problem, this solution may be your profession. You can start your own business and be successful with the solution you have developed for a problem. Take note of the problems people are looking for solutions to and try to implement the solutions that come to mind.
3. You need time to achieve your dreams, and you may need to quit your 9-5 job to achieve this time. Look for a job where you can have flexible working hours, or contact your current workplace and make such a request from them.
4. You do not have to start your own business for your next career goal, it may be your career goal to get promoted within the company you are currently working for. You can get a higher salary and status by taking more responsibility.
5. By putting aside status at your workplace, you can focus on working harder and earning more money. You can request a higher salary by documenting your successes at work and presenting them to your boss.
6. If you're tired of waiting for the weekends, it's time to change your career. You may be a successful doctor, but your passion for fashion may lead you to pursue a career in this direction. You do not have to achieve great success, even if you earn enough money to live on, you will be doing a job that you will be happier with than your old job.
7. You can share your ideas in your area of expertise with people and guide them in their careers. When you start sharing your business experiences and ideas on social media, you can reach a follower base that will earn you money.
8. If you want to use social media, Twitter may be the best place to get followers by answering questions about your field. As you help people, they will follow you. This job takes time, but eventually, you can reach enough followers.
9. You should meet people related to the sector you want to work in, you should have good connections. For this, you have to be sociable, if you are shy, you will not be able to meet the right people. Every person you meet will bring you closer to your goal.
10. Follow competitions related to your field and try to win a prize. Using the phrase "Awarded" when talking about you is very advantageous and will help you gain people's trust.
11. Try writing a book, if you plan well, it is not difficult to write a book where you can tell what you know. It would be noteworthy to mention that you have a published book in your Twitter bio.
12. Podcasts are another area where you can share your ideas and work experiences with others. Podcasts are increasing in popularity day by day, they can make you popular.
13. As you share your information on Twitter and podcasts, you will start getting different offers. Apart from normal job offers, you will also receive invitations to speak at conferences.
14. It's never too early to plan your retirement, you can already think about what to do with your retirement income. Time goes by faster than you think, don't get obsessed, but be prepared for anything.
15. You should always be willing and ready for promotion. You should see even temporary assignments in your company as an opportunity and show that you are useful to the company. The most important of the long-term career goals is to come to a better position in the company you work for, you should continue to improve yourself.
16. Learn to lead projects by attending management seminars. A few short-term goals will help you improve your leadership. Feel free to take responsibility for your long-term goal, lead, and be accessible to others.
17. Use your money by buying a house and land, because the best investment, in the long run, is to own a property. Even if your salary is increased, unfortunately, it may not be a sufficient increase in the face of inflation. As you plan your future, you should focus on having more than your pension.
18. Your long-term career goals don't have to be related to your current job, you don't have to spend your whole life doing the same job. Maybe you have a talent in a different subject and you can find a job where you can make more money. Save some money from your salary and try your luck by training in a subject that interests you.
19. As a result of your short-term sacrifices, you can build a business that will bring long-term success, and now you can start working for your own company. Do not hesitate to spend the savings you have while buying property or improving yourself. Improve yourself in finance and marketing in the remaining time from your current job and be ready when the right time comes.
20. You should define yourself as a brand when using your social media accounts. No matter what job you do, you must have a good image, your visibility on social media affects your entire career. People want to be connected with people who have developed themselves and who are experts in their business, and you must have an image that people want to communicate with.
21. Write your information about your professional field and send it to the journals. Work to publish your research, forecasts, and analysis for the future. You will become a source of information and a reliable name for people working in the same industry as you. These studies will enable you to get very good job offers and become a popular name in your field in the long run.
22. You can get a certificate in many fields from finance to marketing, search for courses on these subjects. Certifications will raise your status and ensure that you have a good resume in your long-term career plans. Seeing yourself improving will make you have a positive impression on employers.
23. You will work hard until you become an expert in what you do, but the real work will begin after you become an expert. You will start to take on more responsibility and people will ask you more questions. Your ideas will become very important, and you will become a thought leader in this way. You will be curious about his thoughts and future predictions about your field of expertise. Keep investing in your profession and be one of the first names that come to mind about your business.
24. Professional advancement isn't about striving to improve yourself and making more money. You may have different priorities in life and this is normal. Your long-term career goal may be to spend more time with your family. To achieve this, you must find a job where you can work less but earn enough to live on. Maybe you can spend more time with your family by working hard at some point in your life and making the right investments, and then reducing your working hours.
25. Become a model and book modeling jobs. It would require practice and connections but it's a perfect example of a long-term career example because getting started in the modeling industry is all about consistently improving your skills and looking for opportunities.
Life isn't all about being a millionaire or being a manager at a huge company, these are good long-term career goals, but life is so much more than that. Ensuring your financial security is enough for you to be free.
Set Specific Goals
If you want to have a leadership position, you should play the leadership role. From learning a new skill to a job interview, you should focus on professional goals. You should be prepared for questions asked about short-term goals and long-term goals. You should build your career path on smart goals.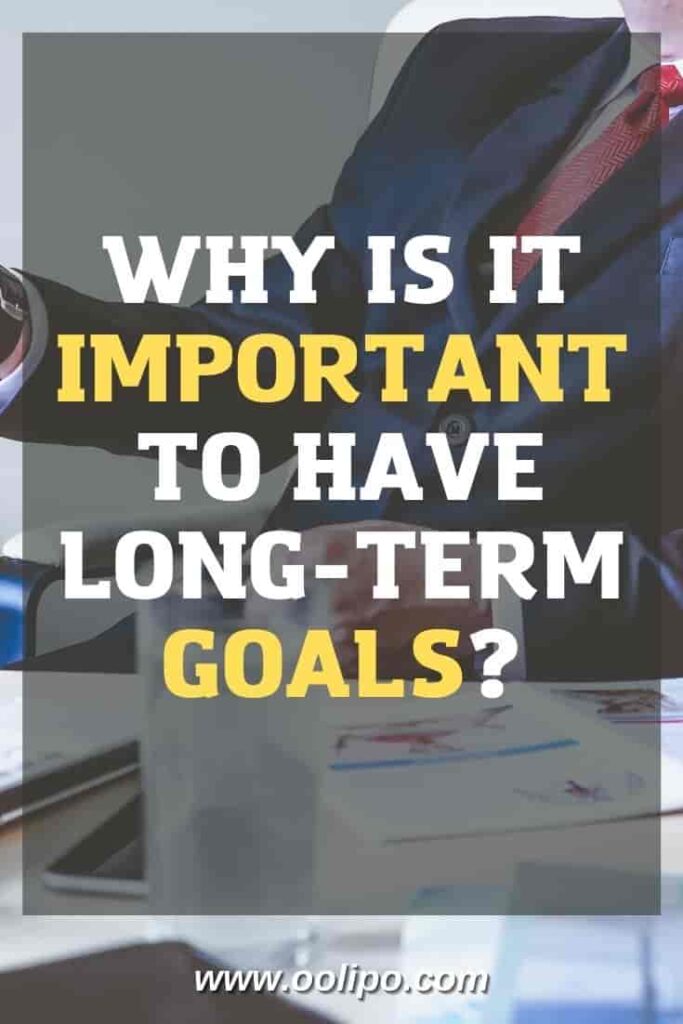 The first step for a career change is to set specific goals. The best way to develop leadership skills and communication skills is to focus on the ultimate goal. When potential employers give you hard work, you must show that you are not shirking responsibility.
You can join professional organizations for personal development. In these organizations, you can meet a project manager or a business owner. These people can assist with your goal setting and guide the next steps.
While making the action plan, you should also consider your personal life. Your current position may not be your dream job, but a quick career change is not a good idea.
Improve Your Skills
You should start improving yourself on topics such as public speaking and creating a positive impact. When you develop these features, you will attract the attention of the hiring manager. You can research sample answers before interviewing. You should not think of going to the finish line quickly in your career, you should proceed with smaller steps and reach the end result.
To get information about short-term objectives and have a long-term vision, you should examine examples of career goals and set your own goals. Even if you are satisfied with your current role in the company, you should not miss new opportunities. Maybe you are a good candidate for the management position and you only need to be in the right direction.
Financial Goals
The best way to set your long-term financial goals is to match your work-life balance. From the starting point, you must determine what the big picture is. You should take note of both what you will do in the present and what you will do in the distant future. Don't think that having a new degree is always the next level, you should strengthen your soft skills. You should do your performance review.
When you don't know what to do, think back to your high school years and try to remember your dreams. You can see the benefits of your dreams years ago in determining your long-term career objectives.
You can determine long-term personal goals by examining examples of long-term goals. First, you have to set achievable goals, this will increase your self-confidence. For example, if you are not in good health, setting fitness goals is a great way to start creating your own career goals. In addition, the important thing you need to pay attention to, to achieve your goals is to develop a work ethic and good habits.
Conclusion for Long-term Career Goals Examples
If you are looking for a better way to increase your work performance, you can ask team members for help. They can give you a better idea and help your professional development.
Companies want to hire you in a position for which you have professional aspirations. When you come across an interview question, answer it by expressing which field you want to work in, search for example answers in advance and be prepared. Find out beforehand the good news about the areas in which the company invests and share it at the interview. Create good luck for yourself and try to move forward on the right path.
Finding an online brand or company is easier than you think and is defined by an online presence. You should keep up with the change and not be stuck in the past while determining your career goals, future generations should be able to understand the work you do.
You should make sure that your career goals and all your future plans are a good fit for you, you should change your goals when you notice something that is not suitable for you.