Every Amazon employee is expected to know a set of core values to adapt and thrive in this fast-pacing organization. These values are also called "Leadership Principles".
As a person who had several interviews with Amazon after detailed preparations, I know a lot about Amazon's culture, values, and mission/vision statements. I will summarize these in this post to help get that dream job!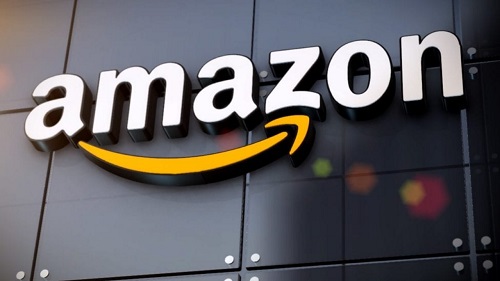 Amazon's Mission Statement
The mission statement of Amazon is "to offer customers the lowest possible prices, the best available selection, and the utmost convenience".
Watch Jeff Bezos talking about Amazon's mission and business strategy:
Amazon's Vision Statement
Amazon's vision statement is "to be Earth's most customer-centric company, where customers can find and discover anything they might want to buy online".
During one of my interviews, the hiring manager told me that when there is a new idea brought up in a meeting, they first question if it has enough customer data to support it. This approach makes it clear that Amazon is all about being customer-centric as it was mentioned in their vision statement.
14 Core Values of Amazon
If you are applying for a job at Amazon, you should review these core values and use the STAR method to answer questions related to these values. I will explain the STAR method later in this post. First, let's go through the core values (leadership principles).
1. Customer Obsession
Amazon employees obsess over customers. When there is a new feature or service to develop, they start with customer feedback and data. They work relentlessly to earn customer's trust by achieving what customers expect.
This value doesn't imply ignoring the competitor's work and industry trends. It emphasizes that the work starts with customers. Every Amazonian keeps customers in mind in every project.
2. Ownership
Taking responsibility is one of the core values of Amazon. Employees never say "it's not my job". Instead, they are focused on doing their best and getting the job done. They act on behalf of the company and don't run away from accountability.
Have you had a colleague who keeps complaining about the job and other teams? This core value requires taking ownership and fixing the issues instead of complaining and blaming.
3. Invent and Simplify
Innovation is the center of all services Amazon provides. Even if the innovative perspective of the product is not well received by the customers at first, Amazonians continue to invent solutions that are simple and effective.
Have you heard about the juice machine called Juicero? You insert a packet of diced fruit and push a button. This machine squeezes it to glass. It may sound good until you hear that it is sold for $400 and it doesn't work without wi-fi. One can claim it's innovative but it's definitely not simple which explains why it was shut down.
4. Are Right, A Lot
Leaders (Amazonians) are right about their opinions most of the time. They have great instincts mixed with strong judgment. They look for different ideas and make decisions based on their experience and perspective.
Amazon employees don't back up when they enter uncharted waters or when they face pushbacks from others. They are comfortable questioning and being out of their comfort zone.
5. Learn and Be Curious
Learning is never over at Amazon. They continue to obtain new skills and explore new areas. Amazonians like asking questions that start with "why" and "how". Their curiosity leads to new inventions.
One of the many benefits of working at Amazon is to financial support for learning materials and time-off allowance for trainings. Technology never stops evolving so future leaders should continue to learn.
This core value ironically reminds me of what Charles H. Duell, the Commissioner of the US patent office, said in 1899: "Everything that can be invented has been invented".
6. Hire and Develop the Best
Amazon hires exceptional talent and helps them thrive even more in the organization. The performance bar is raised with every hire. Once they enter the company, they continue to develop their skills further with the help of their coaches (mentors).
As a person who went through interview process at Amazon, I witnessed their vigorous system for finding and hiring the best. Keep reading for my advice on interviews.
7. Insist on the Highest Standards
Amazon employees have high standards even if many people may think these standards are almost impossible to reach. They strive for providing the highest quality services to the customers.
Insisting on these high standards is what distinguishes Amazon from many other tech companies. In the early 2000s, there were years Amazon didn't make significant profits because they invested more than their income so that their services have the highest standards.
8. Think Big
Amazonians like going after bold ideas that bring results. They look for different perspectives even if these approaches don't seem possible at first. Employees work relentlessly to get results and make the biggest dreams come true.
You can see this principle in many of Amazon products. Think about the cashier-less Amazon Go stores or AI-powered voice assistant Alexa. These were not imaginable until someone thought big and go for it.
9. Bias for Action
Taking calculated risks is one of the core values of Amazon. It helps to lead the competition and serving the customers faster.
Amazonians are encouraged to take action on different ideas. Most actions can be reverted for a better result next time. In today's fast-paced tech world, speed is a crucial factor for success.
10. Frugality
Just like offering the lowest prices to customers, Amazonians go for the lowest cost for developing the services. Limited resources mean more innovative ideas to solve problems. Instead of increasing the budget, they find better ways of getting the job done.
Good judgment plays a significant role in this core value. It wouldn't make sense to try doing a team's job as one individual. However, using the time productively may help five people to do a job that is normally done by seven people.
11. Earn Trust
People working at Amazon listen to each other keenly. When they speak, they speak sincerely and respectfully. They are not afraid of criticizing themselves. They evaluate their own performance for self-improvement.
Most people listen to response. They think about what they will say when it's their turn. It's better to listen to understand what the other person thinks or asks.
12. Dive Deep
Amazonians pay attention to details. They audit and test the products continuously. If there is even the slightest discrepancy in the data, they dive deeper to find out what is wrong and how it can be improved.
Most of the time, there are more than one way to achieve the same objective. Once a possible solution comes to your mind, don't stop there. Think about an alternative solution. It is unlikely that the first approach that comes to mind is the best one.
13. Have Backbone; Disagree and Commit
Working at Amazon requires speaking freely and challenging ideas that don't seem the best. It may cause social hardships but they don't hesitate to express what they have in their minds. Once they make the decision, they stand by it.
Most people don't want to express their disagreements because they think it makes others uncomfortable. And it does… However, open discussions are what helps improving our work and our lives in general. We may need somebody to shed a light on what is not going well when we are not sure what the next step should be.
14. Deliver Results
Amazonians are result-oriented. They pay close attention to metrics. Making sure the high-quality results are produced with the given inputs is one of the core values of Amazon.
It's easy to miss what is important for the work. You may spend a significant amount of time on the things that don't contribute to the result (Like analyzing customer data for a long time and not turning it into a practical feature). This core value reminds Amazonians to look for results at every task they work on.
Watch Jeff Bezos explaining the 14 core values of Amazon:
How to Answer Core Value Related Interview Questions at Amazon?
In each of my interviews with Amazon, I got several questions that touch on the core values I listed above. Example questions:
Tell us about a stressful situation you had at work and how you dealt with it. What was the result?
What would you do if your manager disagrees with your idea?
If you think you won't be able to finish the work before the deadline, what would you do?
Which project do you call your masterpiece? Why? What was the impact?
STAR Method
The STAR method is a structure to tell a story better. It is the best way to answer behavioral interview questions. Using this method is strongly recommended by Amazon recruiters.
Using STAR method means answering the question in this order:
SITUATION: Tell the interviewer about what the situation was. Help them to imagine it. What was the environment, challenge, idea, discussions, timeline etc. Were you under stress? Were there people supporting you?
TASK: Mention what you were after. What was your goal? What was the expected result? Did you have any dependencies? What was your initial thoughts about the task?
ACTION: Describe what you did to complete the task. Focus on what YOU did, not what your team did (Starting the sentences with "we" instead of "I" is a common interview mistake)
RESULT: Tell about the outcome of your action. Was it a successful project? Were there any lessons learned? You don't have to tell a success story. If it was a failure, make sure to emphasize what you learned from it and how you succeeded the next time.
The main point is to give an idea to the interviewer about how you would handle a similar situation if you were hired. There is no wrong or right answer. They just want to get to know you better. So don't hesitate to tell your story objective. Just focus on your strengths and how you saved the day.
Conclusion
Amazon's core values provide the growth mindset you need for succeeding in your career. Review these principles several times and think about your experiences related to them.
Keeping these values in mind will help you evaluate your actions better and thrive in life. Certainly, knowing and using them will help you get that dream job as well!
Eager to learn more? In addition to the leadership principles mentioned in this post, using Sternberg's Triangular Theory of Love makes a significant improvement in both professional and personal lives.