You don't need to spend thousands of dollars to renovate your garden, you can have a beautiful garden by producing creative solutions. In this post, we share landscaping ideas on a budget for a neatly designed backyard and front.
With both fun and low-budget landscaping ideas, you can have a very beautiful and proud garden.
50 Cheap and Beautiful Landscaping Ideas on a Budget 
You can use a few old items or buy second-hand items, and you can even do great work if you have little repair skills. You can have fascinating gardens with the landscaping ideas we have prepared for you, suitable for every budget.
Bathroom Ideas for Plants
Take your bathtub that you don't use and perhaps forgotten in the attic, to the garden immediately, clean it and fill it with soil. It may be better if you paint your bathtub, but even just cleaning it will be enough.
Depending on the size of your bathtub, you can plant many flowers in it, or even turn it into a vegetable garden. This is how old bathtubs can be valued as new and magnificent landscaping materials.
Light It Up With Little Lights
You can illuminate your garden with small lights and other LED lights. Thanks to the lights, you can have a modern, romantic, or mysterious garden. Another advantage of small lights is that they are inexpensive and have little impact on the electricity bill. These lights, which you will use in the evening, will both change the atmosphere of your garden and will not burden you economically.
You can use the outdoor lights in all seasons, you don't need to make a special effort to protect the lights. Your garden awaits you and your friends, ready to party every night, all you have to do is turn on the lights.
Flowers in Wooden Boxes
You don't need to know how to grow flowers, get wooden boxes, the cheapest and most natural-looking material on the market, and use them as a flower pot. These wooden boxes are not expensive at all, so you can get enough wooden boxes for your garden.
You can divide your garden into sections thanks to these wooden boxes in which you plant flowers. You can give your garden an interesting look by using wooden boxes of various sizes. You can have a beautiful garden with these boxes by using a little creativity.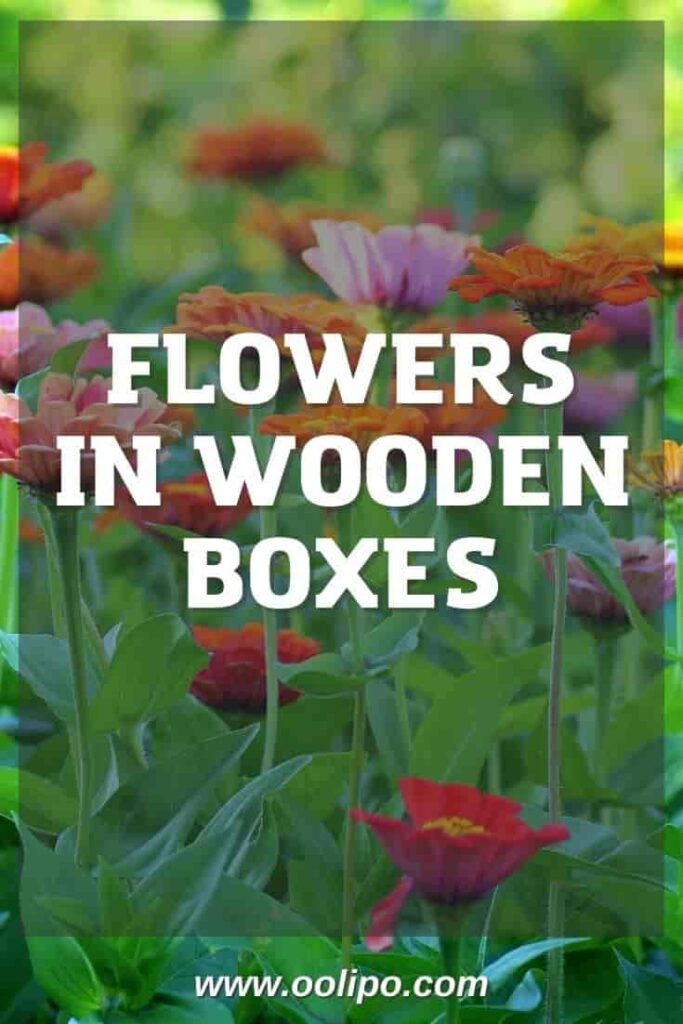 Border Ideas for Garden
You can create a border by placing plastic barriers around your garden and painting these plastics. In this way, you can make the appearance of your garden interesting. You don't have to use plastics to create these borders, you can use stones, wood chips, or bags filled with sand.
The materials you can use depend on your imagination, you can also use these borders to separate flowers and other plants. Dividing the garden into borders is a low-budget landscaping effort.
Using Garden Fences
Fences are one of the cheapest materials you can use for garden landscaping. Regardless of the size of your garden, fences will add a pleasant atmosphere to your garden and will make your home look more quality.
These fences do not need to be very large, you can have a very stylish garden with minimalist fences, and you will not spend a lot of money.
Flower Borders
You don't have to use hedges to create borders around your garden, you can plant seeds instead. In this way, you will have a view that will be renewed throughout the year, as well as borders.
Depending on the season, you can plant new seeds, harvest them and save a lot in the long run. You can have a beautiful landscape by making the most of the soil in your garden.
Stone Borders and Objects
Collect the stones you find on any terrain and bring them to your garden, you will never regret it. You can also roughly chip the stones you find yourself, paint them different colors and place them around your garden.
You can use these stones as a garden filling, you can also use them outside of determining the borders of your garden. You can put pebbles around large stones or you can draw borders around flowers with pebbles.
New Furniture From Old Pallets
It's time to move your old wooden pallets to the garden because you can make amazing furniture out of them. You can use this furniture in a modern or natural concept. Everything depends on the color you paint them and the cushions you put on them.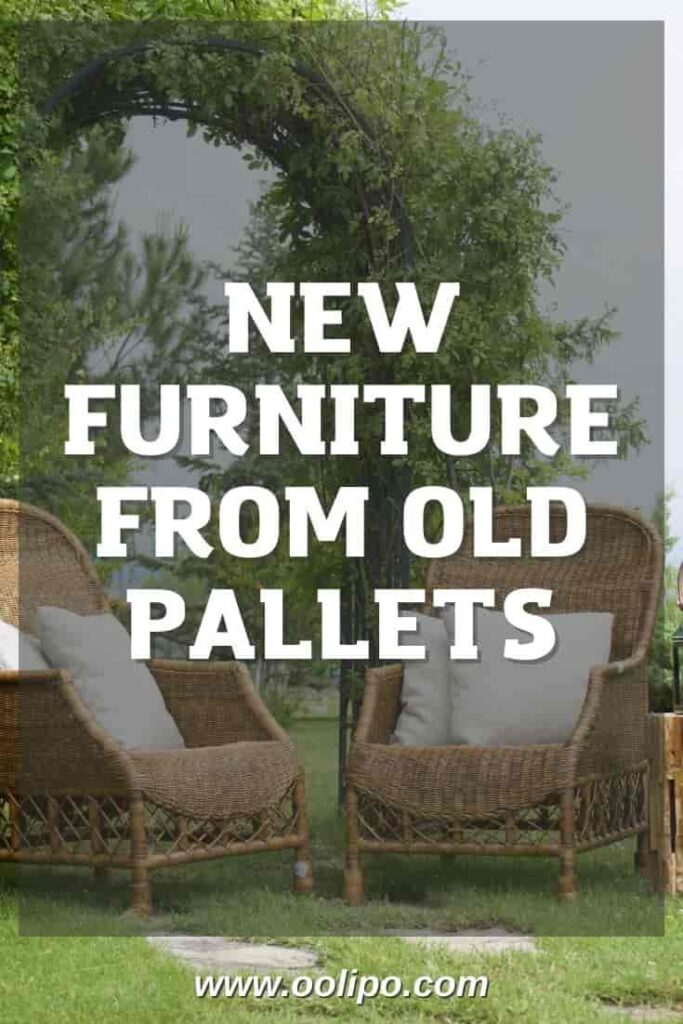 After determining your theme, all you have to do is choose the right colors, and we recommend that you do this kind of work with your children. It is both a fun activity and the bond between you and you will be strengthened. You will have furniture that you can use for many years as it will not be damaged easily.
Making Steps from Stones
It is not very costly to put the stones together and create steps, you can get a pretty cute look. Creating paths with stones also looks great in large gardens.
You can easily create interesting shapes and paths with these stones, they are a beautiful landscape material that you can use your creativity and inexpensively.
Seat Around The Tree
If you have a tree in your garden, you can use it to make a sitting area. If you don't have a tree in your garden, plant one right away. Conserving the nature of the tree and turning it into a sofa is a great outdoor idea.
We build around the area to sit with boards around the tree trunk and our wooden seat is ready without purchasing any furniture. Having an extra outdoor seating area is a great idea and if you make your height a little low, your kids can spend time here.
Neighbor's Old Furniture
You can evaluate the furniture that your neighbor wants to get rid of for your garden. You can use a seat that you do not want to be in the living room of your house, by renewing it a little and using it in your garden.
In addition, stained, slightly worn-out furniture can sometimes create a very beautiful decor in the garden, even in its worn state. You can find furniture that just cleaning will suffice.
Small Statues for the Garden
Buying a large sculpture can be very expensive, but instead, you can buy a few small sculptures and put them in the corners of your garden to create a nice atmosphere.
You can choose a theme for your garden and buy small sculptures suitable for this theme, the cost will be low and you will not have any difficulty in changing their places whenever you want.
Old Pots and Colored Stones
Other landscaping materials you won't have to pay for are your old pots and pans. You can paint it very easily and you can use it without having to do anything else.
If you want to use a little creativity, you can stick stones around your pots or fill the pots with colored stones.
Farmhouse Style
You don't need a farmhouse to create a rustic feel, you can turn your home into a farmhouse by using large furniture.
You can change the atmosphere of your garden with one big table instead of many objects, and your friend meetings can become much more enjoyable. In addition, these tables are very useful, you can put all the food and drinks you bring to the garden on them and you do not need another place in the garden.
When you get bored, you will feel like you have redesigned your garden by simply changing the place of this table.
Wood Slices
You can use wood slices to create fun displays in your garden.
Even if your garden is small, you can add a few of these wood slices and create a small, divided space. The biggest advantage of using these objects is that you can change their places and paint them whenever you want.
Include The Garage in The Game
You can include part of your garage in your garden and you can have a larger area where you can do landscaping.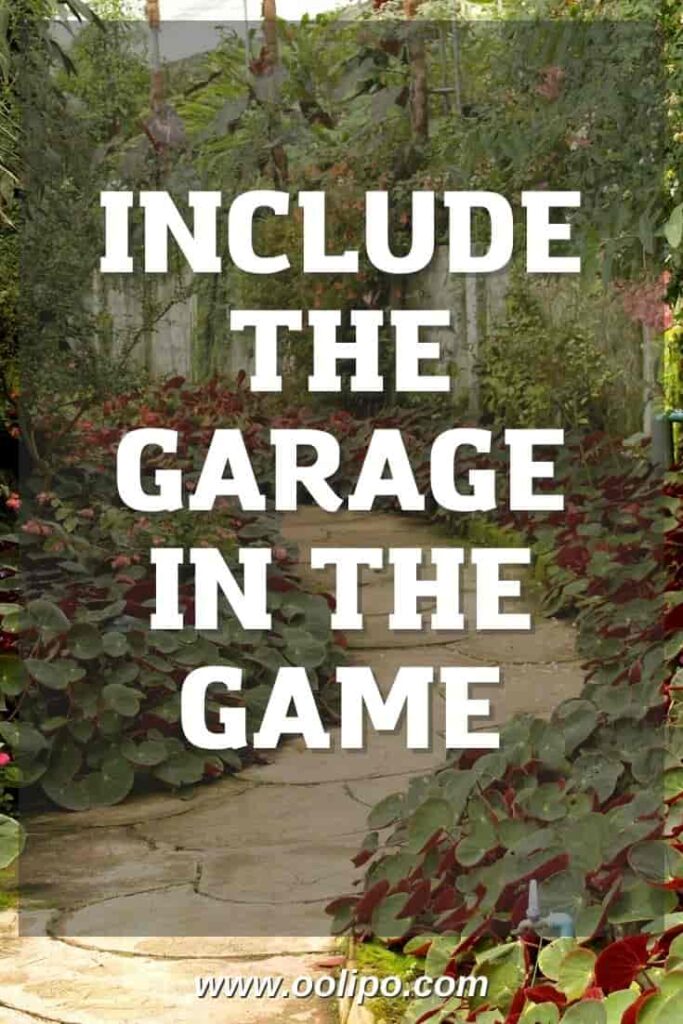 If you can have a large enough area in this way, you can turn that area into a veranda and have a modern garden. With a skylight, you can take advantage of the sunlight and have a good time with your family.
A Natural Environment with Wooden Stumps
If you prefer wooden stumps and natural stones instead of using the products of modern technology in your garden, you can feel like you are in nature.
Wooden Stumps will allow you to have great wooden borders, if you do not have these stumps, you can find them in wooded areas. The stumps you find don't have to be the same size either, a few inches apart will make them look more original.
Vegetables in Wooden Pallets
You can use wooden pallets that will look good in your garden and allow you to grow natural vegetables. Thanks to these cute garden boxes, you will be able to collect tomatoes and onions from your garden instead of going to the market.
You can also add wheels to wooden pallets to make them much easier to move and move to places where they will get more sunlight and pull them aside for party time.
Find Scrap Metals
You can create an interesting image by polishing scrap metals and placing them in a corner of your garden. Even a useless old engine can turn into a beautiful object when polished.
You can find such materials for almost free, just ask an auto mechanic. It will give you more pieces than you need, and don't go there just for one big piece. You can use it as a nice trinket on small metal parts.
Do not forget to blunt the sharp parts.
Stone Path of The Garden
You can create outdoor paths using stone or concrete slabs, you will find these materials much cheaper than you think.
If you have a slightly large outdoor space, you can make a beautiful landscape work with these stones. If you don't have a large garden, you can still create a beautiful display by using smaller planks.
Building stone paths in your garden is always a good and affordable idea.
Picnic in the Garden Using Landscaping Ideas on a Budget
You don't need to go to the forest for a picnic, you can create a beautiful picnic area in your own garden. Even if you have a small patio, this idea will work for you.
Buy cheap and ordinary chairs, put large pillows on them. All of them will look very useful and beautiful. Your picnic area will be ready when you put a colorful cover on an inexpensive table.
Wall Hanging Flower Pots
You can use wooden boxes to make wall-hanging flower pots, it is not difficult to hang these boxes on concrete walls.
Paint the wooden boxes in your favorite colors, plant your favorite flowers in them and hang them on your concrete wall with nails. You will have a wall of magnificent colors, if you get bored, you can change their places as you wish.
Flowerpot from Wheelbarrow
You can use anything you can put soil in as a flower pot, for example, a wheelbarrow. Especially a small wheelbarrow can be turned into a very cute flower pot.
You can create new and decorative products from all your old items by using these landscaping ideas on a budget. Don't think that your worn-out items are garbage, with a little paint they can all be turned into great landscaping products.
You Don't Have to Sit in the Chair
Your old furniture may be broken and unusable, your stool may no longer have equal feet. You no longer have the opportunity to use it, you can have a lot of furniture.
You don't need to repair this furniture, just decorate them a little and leave them in the corner of your garden. All old items can beautify your garden when painted with the right colors.
Tiny Pots
You can use small buckets that you can buy very cheaply to decorate your garden or balcony. These tiny flower pots will make you have a super cute home.
You can beautify your home with plant species that can live in tight spaces, such as cacti, but remember that some plants require more care than others.
Colorful Tires
You can decorate your garden very nicely with old tires, paint them colorfully and bury them halfway into the ground and that's it.
You do not have to use these tires to limit your garden, you can also use them to create different areas in your garden.
Don't bury the tires if you want and just stack them on top of each other, they will be a very nice background for your garden photos. The tires are very cheap and you can find plenty of them.
You can also make small ponds with tires, dig up the soil, place the bucket in it and put a tire around it. Here is your cute little lake ready.
Other Information and Notes About Landscaping Ideas on a Budget
The focal point of beautifying the garden and landscaping ideas on a budget is making a change the easy way. The best ways are the easiest to implement and the cheapest. That's why garden beds and flower beds are preferred. If you are also knowledgeable about water features, you can make a nice irrigation system. You can create a fire pit for cold nights by digging the garden, it is a great way to add a different atmosphere to your garden.
It's a good idea to have flowers around your garden, but don't worry, you don't need a green thumb. Flowers are an inexpensive way to add color to your garden. If you have a rock garden rather than a lawn, you can research DIY projects and learn how to install string lights.
You can get a new look by using outdoor lighting systems where solar lights are not enough. It's a way you don't have to spend much money, you can also light up the small trees and stone walkways in your garden.
You may think that it is not easy to do good thing with a tight budget, but you are wrong. For example, you can find large rocks, you can plant perennial plants, you can put river rocks in the outdoor area. When you examine your home depot, you will definitely find something useful.
If your garden area is not very large, you can try vertical garden designs. A small backyard is easier to beautify, low maintenance is sufficient.
Cost of Backyard Ideas
Popular backyard ideas can be very expensive, but with DIY ideas, you can beautify your own backyard with low budgets. You can pour pea gravel stones on the ground cover. For the front porch, you can use square feet and make a path. You can buy second-hand outdoor furniture and use it by renewing it. You can have dozens of flower pots with window boxes.
You can have a beautiful front yard with little effort, landscape design is not as difficult as you think. Thanks to the simple DIY project, you can bring great landscaping ideas to life.
You can plant many inexpensive plants in small pots where you won't need much water. Inexpensive landscaping ideas and landscape lighting are all it takes to have a great front yard. You can get a quaint garden look with these products, which you can also use for the big backyard.
Natural look and budget-friendly ideas are very important for outdoor projects. Additional plants to create a dream backyard can give you a great advantage and you can get rid of your boring backyard.
Cheap Landscaping Ideas
You can find plenty of cheap landscaping ideas for your landscaping project than you might imagine. If you search for types of plants you can find drought-tolerant plants, and flowers are an effective way to beautify the look by making them a pop of color.
The best part of simple landscaping ideas is that they can be applied to small garden as well. Even ornamental grasses will look great when garden structures and other materials are in good use.
The purpose of backyard landscaping ideas with native plants is while designing that can create visual interest in little time, not to curb appeal of your house.
If you do not want harmful weeds to grow around the young tree, you can find free mulch, so you can protect the flower garden you have. You can create borders around your garden with wooden boards and wooden posts.
You can have an edible garden by growing vegetables on a Raised garden bed, you don't even need to buy a pro tip for this because it's a small project. Simply utilize these landscaping ideas on a budget!