With the popularity of personality type theories, such as the 16 personality types framework, exploding online, a question that is being asked more and more often is whether there are any websites or apps you can use to find a compatible partner with.
And of course, there is, and its name is Ur My Type. Here's everything you need to know about it!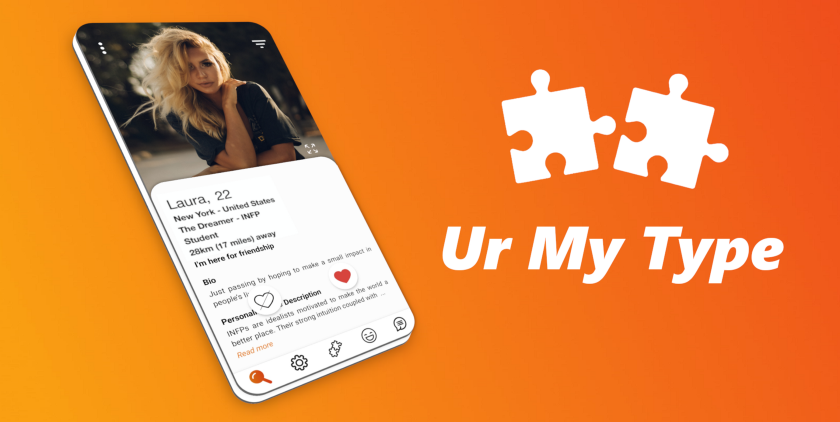 Ur My Type is a free dating app based on the 16 personality types. That means you can swipe through profiles of other people who live near you, or are from all over the world, and they all have their personality type in their profile.
Usually people also upload a picture of themselves, add their age and write a little introduction about themselves, for example what their hobbies are, what music they enjoy listening to and so on.
---
"How can I then make contact with those other people?"
It's simple! If you checked out somebody's profile and decided you'd like to get to know them, you can send them a like. They'll get a notification that you liked their profile, and might check out your profile in return.
If they then send you a like back, we connect you two with each other and you can chat, get to know each other and see if anything sparks 🙂
But here's the best part!
You can directly select which type of person you're looking for, simply by choosing in the filter. You're an ENFP looking for an INTJ to annoy? 😛 On Ur My Type you'll find one. You're an INFJ looking for your ENTP clown? We got you covered 😉
(I'm allowed to make that joke as I'm an ENTP myself)
---
"But I'm not sure which type I'm looking for"
Then take our free compatibility test! By asking you which traits and behavior you're looking for in your partner we try to find out which of the sixteen personality types would be best suited for you, and then show you people of that type.
Of course you can change your preference as often as you want, at any point, completely for free.
---
"That sounds cool and all, however I'm already in a relationship / not looking for a partner"
No worries, we got you covered, too! When signing up you can specify why you joined Ur My Type; either for romance, or for friendship. Or for both.
Your choice will be displayed in your profile, so other people swiping through our app know what you are looking for.
You can use Ur My Type exclusively to find new friends! In fact over half of our users are doing exactly that. Ur My Type is not only a dating, but also a friend finding app 🙂
---
"I would like to try out your app, but I'm worried about my privacy"
We fully understand that, and that's why we implemented the option to hide your location on your profile.


You need to give our app permission to use your location only once (exclusively so we know where to find people near you), but if you choose to hide your location in your profile no other user can see it.
---
"But how do you keep your app free and without ads? Are you selling my data?"
A more detailed answer can be found in our FAQs, but the short answer is: No.
We don't sell any user data and we have no plans of ever doing so.
And even if one day we add ads to make money and keep the servers running we will not sell your data to do so.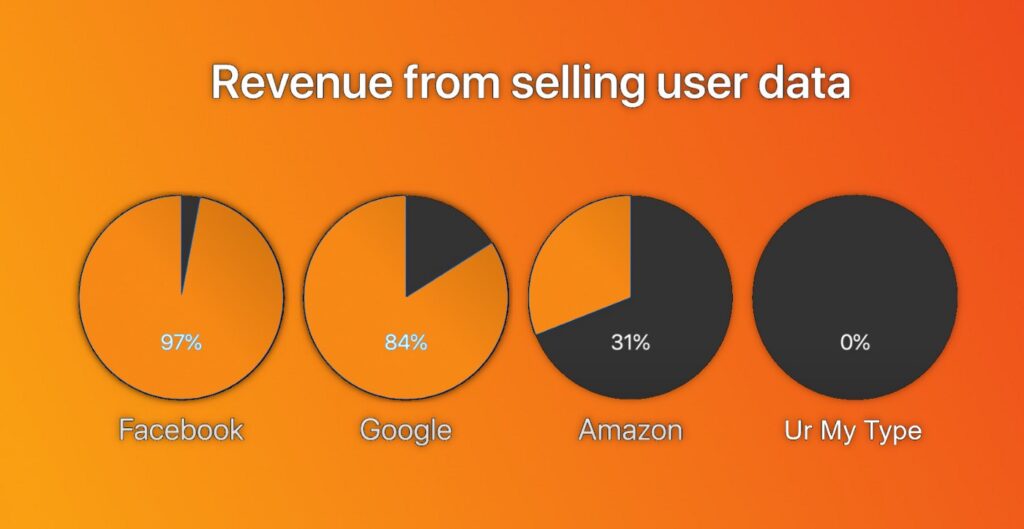 ---
"Can only people from the United States use this app?"
No, people from any country can join and use our app.
Also, you can use our app regardless of your gender orientation or which gender you prefer.
As long as you're 18 years or older and interested in making new friends or finding that special someone, our app is open and welcome for you 🙂
So far over 300,000 personality type nerds like you and us have already joined our amazing community, what about you?
Check out our website and iOS/Android apps to start enjoying this new-generation dating app: